When it comes to moving tickets, there's no better sales pitch than a miraculous run to the Sweet 16 or the Final Four.
After briefly turning Richmond into the hoops capital of the world last March, Virginia Commonwealth University and the University of Richmond are cashing in as the new season tips off with increased season ticket sales for their men's basketball teams.
Season tickets sales at VCU are up 30 percent for the new season, which began last week.
Scott Day, assistant athletic director for athletic communications at VCU, said the school sold almost 3,000 season tickets for the 2011-12 season.
"We were definitely expecting a rise in ticket sales because of the Final Four, but we didn't have an exact number," Day said.
Season tickets prices range from $120 to $500, and Day said prices have increased $3 from last year due to demand.
"We felt like in order to give the best fan experience possible we had to continue to try and generate more revenue, and with a small increase it would still give all fans an affordable price to enjoy watching the Rams," he said.
The school also saw an almost 100 percent renewal rate in season ticket sales this year, the highest in several years, Day said.
VCU's Final Four run also increased other revenue streams for the school.
Merchandise sales are up almost 40 percent from last year, Day said.
And the school will bring in an extra $50 per student thanks to an increase in its university fee. The fee hike was enacted in part to help pay for the $1.2 million contract given to head coach Shaka Smart.
About $11 million of the $41 million generated from those fees will go to VCU athletics, according to a Richmond Times-Dispatch report.
Meanwhile, in Spider country, the University of Richmond is reporting a 12 percent increase in season ticket sales, following its run to the Sweet 16.
Jana Ross, assistant director of athletic marketing at UR, said the school has sold just under 2,500 season tickets for the new season.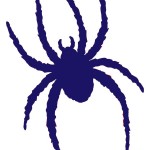 The Spiders' season opened last Friday, and Ross said the school saw 6,500 people — including more than 1,000 students — for this year's first game, compared with last year's 6,000.
"We've been in the NCAA tournament the past two years, so we definitely expected an increase," she added.
In 2008, UR told BizSense it sold 2,000 season tickets.
Spider season ticket renewals are up as well. Ross said that, after UR made it to the Sweet 16 in March, the school ran a special for season ticket holders to renew early. About 90 percent of holders bought in.
Premium season tickets at UR are $290, up $15 from 2008. Discounted priority tickets for faculty and staff are $150, and youth season ticket prices, a package the school introduced last year, are $70. Individual ticket prices range from $5 to $22.
Of course, there are other big name basketball programs in the state.
Season tickets sales for the University of Virginia men's basketball team are slightly behind target but still better than in years past, according to Todd Goodale, associate director of athletics for marketing and video services at UVA.
"Our goal was to grow season ticket sales by 10 percent over the previous season," Goodale said. "While we did not reach this goal, we're encouraged by the first increase in season tickets in four years."
Sales began in August, and Goodale said the school sold 6,965 tickets, a slight increase from last season's 6,854.
UVA saw season ticket renewals increase to 95 percent from 93 percent this year, the highest since John Paul Jones Arena opened for the 2006-07 season, Goodale said.
This year's season tickets range from $150 to $405 for the 16 home games.
Virginia Tech's basketball program has seen its season tickets sales decline.
Sandy Smith, assistant director of athletics for Virginia Tech ticketing services, said the school's season ticket sales have dropped by about 300 to 400.
Smith didn't have exact numbers, but a recent Roanoke Times article said Tech sold 5,061 men's basketball season tickets this year, down from 6,410 last season. 
"That's due to the economy more than anything," Smith said.