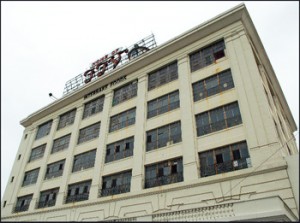 After sitting vacant for five years and attracting vagrants and graffiti, an iconic Richmond building is now in the hands of local owners who plan to nurse it back to life.
The Rebkee Company closed Friday on the Interbake cookie factory, acquiring the property from D.C.-based developer Douglas Development Corporation for $6.3 million.
Rebkee principal Rob Hargett said his firm is just starting the planning stage for converting the property into apartments.
"It is just a great marquis building in Richmond. It could be part of a great revitalization of Boulevard and Broad," Hargett said.
Rebkee acquired the property without any bank financing with the help of unnamed local investors.
"I've been chasing it for about a year," Hargett said. "I love that building."
The more-than 80-year-old building, originally the Southern Biscuit Works, was operated as a factory until 2006. Interbake moved the operation that year to Front Royal.
Developer Douglas Jemal acquired the 240,000-square-foot building and surrounding six acres from Interbake for $6.7 million in 2005.
Jemal owns more than 30 properties in Richmond, including the Central National Bank building at Third and Broad. He recently sold an office building at 111 S. Sixth St. to Dominion for $5.5 million. He had purchased that building in 2007 for $11.8 million.
In September, Jemal put the Interbake property up for sale on an online auction site, but the process did not produce a buyer.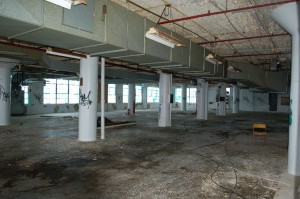 Hargett said he negotiated directly with Douglas Development after the auction process.
"It was Herculean effort to close, but we did it within 45 days," Hargett said.
Rebkee, which is based in Midlothian and founded in 1991, is a major developer in the Richmond area, primarily in the retail sector.
The company recently completed its first historic rehabilitation project, a 36-unit apartment project 1709 E. Clay St. in Richmond, in partnership with City & Guilds developer David Gammino.
Gammino is also a minority partner in the Interbake deal.
"Among the remaining stock of adaptive reuse projects, this represents the cream of the crop," Gammino said.
Or the frosting on the cookie.