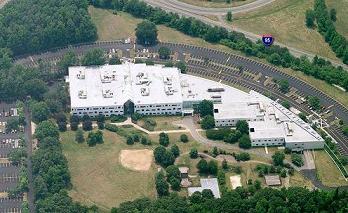 The headquarters of a former catalog showroom retailer now belongs to Henrico County.
The county paid $6.2 million for the defunct Best Products office on Best Plaza Drive near Parham Road, according to real estate brokerage firm Cushman & Wakefield | Thalhimer.
Most recently, the 286,000 square foot property was home to Bank of America, which moved its employees out last year after more than 10 years there. Henrico Conty purchased the property from Metropolitan Life Insurance and plans to occupy the building.
Henrico County had been eyeing the 93 acre property for over a year, according to a Times Dispatch report.
Best Products, a retailer where shoppers bought electronics, housewares, and appliances from catalogs, filed for Chapter 11 bankruptcy protection first in 1991 and again in 1996. The retailer vacated its office two years later.
Between 1977 and 1985, the building was constructed in three phases which included a full-service cafeteria, jogging trails with exercise stations, and a softball field.
Cushman & Wakefield | Thalhimer  brokers Paul Silver, Mark Douglas, and Suzanne White handled sale negotiations for the seller.