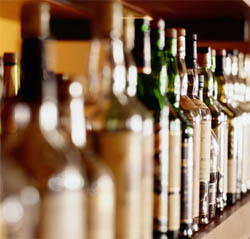 Virginians love their booze … even more than last year.
A 2011 survey by the Virginia Alcohol Beverage Control Commission found alcohol sales are up $17 million from last year. In fiscal year 2011, ABC ended with $692.7 million in sales from its 330 stores and transferred $121 million in profits. https://www.abc.virginia.gov/admin/message.html
And Virginians still seem to be headed to the corner liquor store to wet their whistles.
BizSense was curious as to what liquor in particular was all the rage this year so we compiled a list of the top 10 selling brands for the year and how many bottles of each were bought.