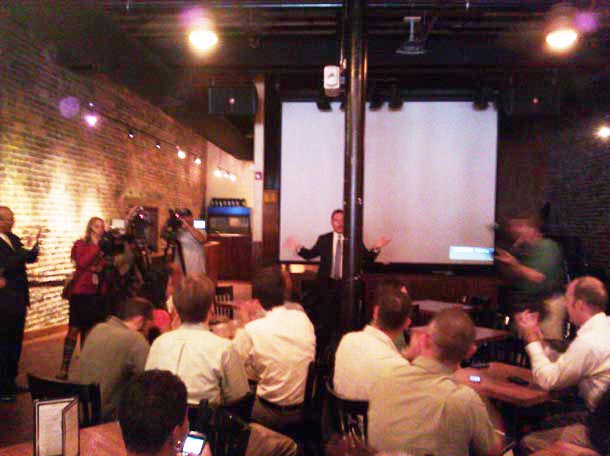 When Richmond hosts a world-renowned bike race in 2015, hundreds of thousands of Europeans and cycling fans will descend on the city and pack every hotel room within an hour's drive — at least if Tim Miller's projections prove accurate.
"This is bigger than just Richmond, Virginia. This is a world class event," said Miller, the executive director of Richmond 2015, who spoke Tuesday at the County Club of Virginia during the monthly meeting of the Greater Richmond Association for Commercial Real Estate.
The World Cycling Championships will consist of 12 races over nine days and feature the world's elite cyclists, Miller said.
He said that, for professional cyclists, this event is as prestigious as the Tour de France. That could mean big tourist crowds and big bucks for Richmond, if everything goes as planned.
But between now and then, Richmond 2015 needs to raise $20 million for everything from setting up the grandstands and arranging private transportation for spectators to publicity and marketing.
Both Miller and city officials say the money will be well spent. According to Lee Downey, Richmond's director of economic and community development who also spoke at the breakfast, the event is expected to attract 1,500 athletes and support staff, 6,000 from delegations and officials, and 450,000 spectators.
According to projections, the spectators should book every hotel room in a 75-mile radius, spend $95 per day for day-trippers and $236 for overnighters, and spend almost $80 million total in the city.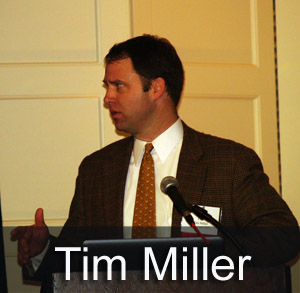 In 2011, an estimated 76 percent of Europeans watched at least some portion of the championships in Copenhagen, Miller said.
Miller, a former professional cyclist, said in a telephone interview Monday that Richmond 2015, a 501(c)(3) organization, needs to raise $20 million to provide support for the event and hopes to raise even more for a "legacy fund" that would pay for annual events after the races.
"We would like to see some community events, including competitive events and mass participation events," he said. "I'm thinking something like the [Monument Avenue 10k]. A 10k on wheels."
An estimated 300,000,000 viewers worldwide will watch at least portions of the television coverage of the event, Miller said. The city is also anticipating a media invasion of more than 500 media outlets from 35 countries, he said.