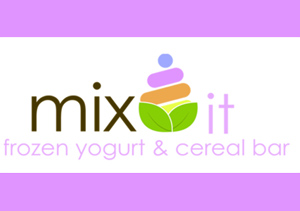 Just when you thought there couldn't possibly be any more variations on the frozen yogurt shop, here come two more.
Dustin Smith, Amanda Leininger and her mother plan to open Mix It, a self-serve frozen yogurt and cereal bar, in the West Broad Village shopping center in March. And the venture hopes selling bowls of cereal as well as fro-yo will give it a competitive edge in an increasingly crowded market.
"We love frozen yogurt and saw an opportunity to be different and wanted to create a place that wasn't like anything our competitors were doing," Leininger said. "Kind of like Jamba Juice meets frozen yogurt."
The shop will sell 10 frozen yogurt flavors, 40 toppings, and 15 kinds of cereal, such as Rice Krispies and Kashi varieties, for fro-yo lovers to mix and match.
The entrepreneurs have added a few extra items to the menu, including smoothies, juices, coffee and wheatgrass shots.
The three started searching for space in the summer and leased 2,000 square feet on Old Brick Road in December. Mix It will have seating for 45 to 50 people.
Leininger said she expects to draw traffic from the West Broad Village apartments and neighboring businesses.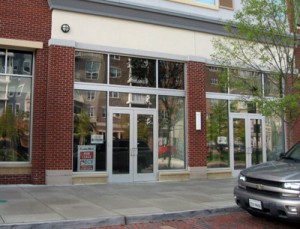 "We felt Short Pump provided us with the best clientele for our product," she said.
"We're hoping to get that going-to-work crowd … and ACAC [a new gym] is opening in December across from us, so we'll get a good morning crowd from them."
Mix It's arrival illustrates how the swirling frozen yogurt scene has started dripping over the sides in Richmond.
Sweet Frog ignited the craze in 2009 and now has over 40 locations, including nine around Richmond. Yapple Yogurt will soon move into Carytown and Willow Lawn. Beriberry is opening in Chesterfield in the spring, and Zinga Frozen Yogurt recently leased space in Henrico County. Mechanicsville-based Bobalicious is also fast on the expansion track with a new location at Chesterfield Towne Center.
And Mix It won't be too far away from its competition. Very Berry has a location in Short Pump Station, and Sweet Frog has a shop in the Downtown Short Pump shopping center.
A new Fredericksburg-based frozen yogurt chain called Crave will also soon be vying for a piece of the local market.
The shop leased space at Virginia Center Marketplace in the former Private Stock wine store and is set to open in June. S.L. Nusbaum Realty handled the negotiations.
Crave also has plans for a location at VCU. Calls seeking comment from Crave were not returned.
With all that competition, Leininger hopes offering a cereal bar and additional drink options will set her venture apart.
She got the idea to add cereal to her startup after trying out Cereality, a cereal bar with locations in Texas and West Virginia and one in Richmond at Chippenham Hospital.
Leininger, 22, is an advertising major at VCU and worked for Red Bull for about a year before getting the urge to step into entrepreneurship.
Dustin Smith, 31, is a George Mason University graduate and met Leininger while working at a surf shop in the Outer Banks. Leininger's mother, Susan Timberlake, is also helping fund the venture. She worked as an investment banker for the former Signet Bank.
The three are funding the venture together, but Leininger wouldn't disclose how much they have invested.