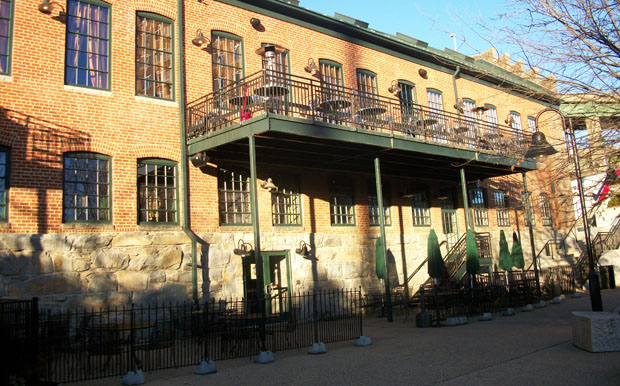 A Shockoe Slip nightclub and music venue is changing its name — again.
Hat Factory is now the Epic Theatre. The music venue announced the change online Thursday: "Hat Factory will be changing its name to Epic Theatre (launch party details coming soon). The change of name is to reflect the dynamic changes that have taken place over the last few months."
The Epic Theatre has it's own website here.
Multiple calls and emails to Hat Factory seeking comment were not returned.
This will be the second name change for the music venue that was originally the Lady Byrd Hat Factory in the 1960s. The venue faces increased competition from its upstairs neighbor, hotspot Off the Hookah.
In June 2007, after a historic rehabilitation, the space reopened to much fanfare as Toad's Place. But that business was locked out by the landlord two years later and filed for bankruptcy protection. Hat Factory opened in September 2009 under different ownership.
The venue has since hosted local, regional and national acts as well as dance nights on the weekends. During the summer, it kicked off a weekly rave-like dance event called RVAlution, which caters to a younger crowd and features Cirque du Soleil-type performers.
The new website for Epic Theatre says it will continue hosting local bands, college nights on Wednesdays, and DJ's on the weekends. A launch party for the newly-named nightclub is scheduled for this weekend.
Stay tuned to BizSense for more on the story.