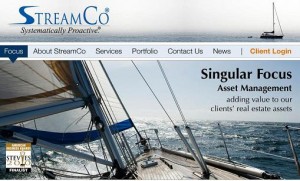 A local commercial real estate management firm has bought its way into the hotel management business.
StreamCo acquired Hampton Roads-based Afton Hospitality in a deal announced Thursday. Financial terms of the deal were not disclosed.
StreamCo, which is headquartered in Richmond off Glen Forest Drive, manages commercial properties in 22 states, including local office buildings in Innsbrook and retail space in Mechanicsville and on the Southside. It handles all facets of commercial property management, mostly for out-of-town owners.
Afton manages hotels from Delaware to Georgia, with a concentration in Hampton Roads.
Together, the combined companies manage about 6.5 million square feet.
Ken Strickler, a managing director at StreamCo, said the companies had been discussing the possibility of a deal for about a year.
"They've been doing hotels and we've been doing it on the commercial side, so it's a natural fit," Strickler said.
StreamCo was the larger of the two companies, and this is its first acquisition. It was founded in 1996.
Strickler would not discuss how the deal was structured. Afton's management is staying on and has become part of StreamCo. StreamCo will retain Afton's Virginia Beach headquarters.

Also as part of the deal, Afton Hospitality has been rebranded as Commonwealth Lodging LLC.
With Afton, StreamCo takes on management of about 15 hotels — 2.5 million square feet worth, Strickler said.
The combined companies will have about 20 full-time employees, in addition to the dozens on staff at the hotels that Afton manages.