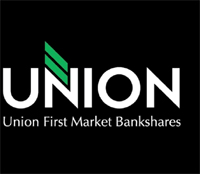 A well known local businessman is using a portion of his stake in Richmond's biggest bank to pay down a loan on a condo project.
Union First Market Bank agreed last week to buy back more than 335,000 shares of the bank's stock from Jim Ukrop, one of its largest shareholders, for $4.36 million.
Union bought 335,649 shares from Ukrop for $13 each Feb. 2. The bank said in an SEC filing that Ukrop used the shares as collateral on a loan for a construction project.
Ukrop said in an email to BizSense that the money will be used to pay down the principal on a loan for Ginter Place, a condominium project in the former Richmond Memorial Hospital building on Westwood Avenue.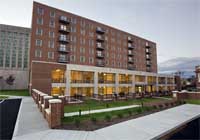 The former chairman of his family's namesake grocery chain, Ukrop was also the chairman of First Market Bank, which was acquired by Union Bankshares in 2010.
As part of the merger, Ukrop and other members of his family became major shareholders in the combined bank.
Ukrop still owns a major chunk of Union — 874,000 shares — and is still on the Union board.
Markel Corp. is Union's largest single shareholder.