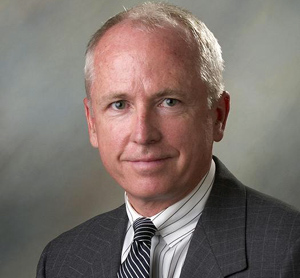 A founding partner of one Richmond's biggest law firms is trading in his downtown office tower for a laboratory.
Dennis Ryan, co-founder of LeClairRyan, is leaving the firm that bears his name in April for Health Diagnostic Laboratory.
Ryan, who has been HDL's lawyer since 2008, will become an executive vice president at the fast-growing medical testing company.
"It was a hard decision," Ryan said. "I love what I do, but this is a one-time opportunity to join a team that I have all the respect in the world for and an industry I'm passionate about."
Ryan, 59, said about 40 percent of his clients are in the health-care industry.
"HDL is looking to venture into Europe, so I'm helping with that, and they're expanding the facilities in the Biotech Park, so I'm helping to grow that," Ryan said.
Tonya Mallory, president of HDL, said she worked with Ryan when she was starting her new venture, which launched in 2009. HDL has about 450 employees.
"I used to work for Wako [Chemicals] in Richmond, and he was corporate counsel there," she said.
Mallory said she started talking with Ryan in January about the move.
"We always said when he was ready to move we would be holding a spot for him," she said.
Ryan said the hardest part of the transition is leaving the clientele he's built along with his colleague of 25 years, Gary LeClair.
"He is the ultimate leader, and having been with him since '88, that was hard," said LeClair.
LeClair and Ryan began as co-workers at Hunton & Williams in 1982 and started their firm six years later. Ryan stepped down from his position as chief operating officer two years ago and has since served as vice chairman.
LeClair also stepped down from his role as chief executive this summer. He currently serves as chairman. David Freinberg is LeClairRyan's CEO.
Despite those changes at the top, LeClair said the name of the firm won't change.
And although both founders are pulling back, LeClair said the firm will continue to expand.
The firm added five attorneys in New York this year and will add a few more in San Francisco, LeClair said. The firm has 350 attorneys and 677 employees across 21 offices.
"We're working really hard to expand into Florida and Texas," LeClair said. "We're also keen to grow in Philadelphia."
Ryan studied at Notre Dame as an undergraduate and went to law school at the University of Virginia, graduating in 1982.