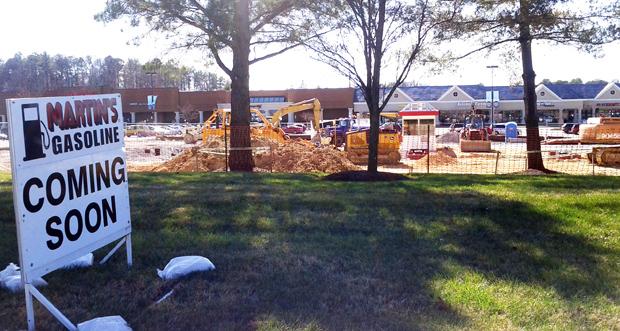 Martin's is betting that new gas stations at its stores will help reverse the chain's slipping market share.
The supermarket is opening its first gas station in the Richmond area at the Westpark Shopping Center at 9621 W. Broad St. in May. A filling station at Martin's in Williamsburg was a hit.
"Since they've been hearing about Williamsburg, all the store managers have been asking for one," said Jim Scanlon, Martin's regional vice president.
Scanlon would not discuss how many Martin's stores would get gas stations but said that a good number of stores would be included.
The "fuelperks" program attached to grocery purchases at Martin's will be familiar to former Ukrop's customers, because it's the same one the family grocery chain employed. The program, which works at Mid-Atlantic Convenience Stores stations (or "Uppy's" stores) and those attached to Martin's stores, saves customers 10 cents per gallon for every $100 spent on groceries.
"It's really the best program out there," Scanlon said.
Other stores, including Kroger and Costco, have fuel programs. Kroger's filling stations also give customers 10 cents off for every $100 spent, for up to a $1 per gallon savings.
"The margins aren't high [selling gasoline], but there is a customer loyalty factor that goes hand-in-hand with what goes on inside the store," he said.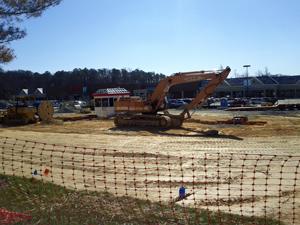 Scanlon, who was a Ukrop's executive before being hired to oversee the transition to Martin's, said he was bullish about the year ahead for the chain, which is still widely seen as a newcomer to the area.
"We were pleased with the end-of-the-year numbers from 2011 and the trend this year has been positive each month," he said.
The Richmond Times-Dispatch reported in June that Martin's market share had slipped slightly from 2010 to about 15 percent. Ukrop's had about a 17 percent market share when it was sold.
"When the numbers came out, I told my team to keep their heads up, because I had seen the sales trend line," Scanlon said. "I know where we are going, and the numbers are going to be a lot better this year."
Scanlon said he and his staff are also working to upgrade the customer experience.
"Service is an area of continuous improvement for us," he said. "And while I say that, I think we're in a good place now. We took some hits in 2010 while we were learning new systems, but we took the criticism and I think we've responded."