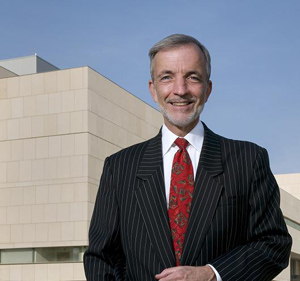 First Picasso, and now Elvis.
The Virginia Museum of Fine Arts drew more than 200,000 visitors with its Pablo Picasso exhibit in 2011, and now it's trying to keep up the tempo with exhibitions about Elvis Presley and India's kings.
BizSense caught up with museum director Alex Nyerges to talk about upcoming exhibits, how VMFA finished up for 2011 and how he plans to keep Richmonders coming back now that the Spanish artist has left the building.
Richmond BizSense: VMFA just opened its Elvis exhibit. Are Richmonders coming out to see the king?
Alex Nyerges: How can you go wrong with the king of rock and roll? We clearly underestimated. So far we've had 25,000 people. We chartered this one for 20,000, and it will probably double in attendance.
The exhibit shows 57 photos from 1956 when Elvis was 21. They were taken by photographer Alfred Wertheimer. There's a great Richmond connection, too. There are 12 photos in the exhibit that were taken here. There's one of him at a diner and a lot from the Mosque.
RBS: Have you seen any impersonators yet?
AN: Oh, yeah. On opening night we had a ton. We've had everything from Elvis impersonators to Elvis cross dressing impersonators. He's the king — what can you say?
RBS: Picasso was huge. We covered the business angle, and restaurants and hotels said they saw a lot of extra business, too. Is that still the biggest exhibition to date?
AN: Picasso still holds the record and will probably hold the record for some time. We're at an all-time high for people and memberships now. Membership topped out at 39,000 for Picasso, and now we're up to 43,000 members. We added 5,000 members during the mummy exhibition. In 2011 as a whole, we had 609,000 visitors here in Richmond.
RBS: How is 2012 shaping up?
AN: Revenue is up, and attendance is strong. We're off to a good start. The Mummy: Secrets of the Tomb is doing better than expected. It opened in November, and we've seen about 75,000 visitors — and it still has a month remaining. We have an exhibit that will open in October which I expect to probably see 1,000 new memberships a week.
RBS: Can that growth be attributed to just the one exhibit?
AN: No one thing by itself could do what we're doing to make us successful. It's the culmination of the brand-new museum: It's less than two years old. I think the vast wonderful collections that we have is a huge part of it. The two other things that play into this beyond word of mouth and marketing, is the fact that we're open 365 days a year and we have free general admission. It costs to see Elvis and the Mummy exhibit unless you're a member, but any day of the week people can wander in here without spending a dime.
RBS: The museum shelled out $700,000 for its Picasso marketing campaign. Is spending similar for the other exhibits?
AN: We're not spending as much on the others. Most of the bigger exhibitions are in the lower hundreds. The mummy marketing campaign cost about $300,000. For the larger exhibitions, we did a lot of TV and radio. We did a lot in the print world and online, and it's paying off.
RBS: Have you been comparing the museum to others to see what they're doing to keep the masses flowing in?
AN: We don't look just across the state, but across the country and the world. We do a lot of surveying, too. We had about 2,000 exit surveys for January for people that came to see Mummy: Secrets of the Tomb, and 97 percent of the surveys are good or better. Eighty-seven percent were very good or excellent. We're spending time in Northern Virginia and other places to attract new audiences to the museum.
RBS: What are some exhibits that will open later this year?
AN: Later this spring, we'll bring Maharaja: The Splendors of India's Great Kings here. It's 200 works of art and will only be in Toronto, San Francisco and Richmond. We have a Making History African American art check capitalization/punctuation exhibit that will open March 31.