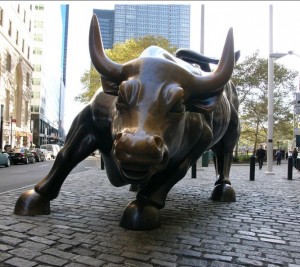 Eastern Virginia Bankshares
The company's directors each bought hundreds of shares at $2.66 each as part of a dividend reinvestment and stock purchase plan.
Genworth Financial
Chairman, President and Chief Executive Michael Fraizer was awarded 500,000 stock appreciation rights that will convert into shares of common stock beginning next year. The exercise price is $8.88 per share, and they are good until 2022.
Director Christine Mead purchased 3,000 shares at $8.93 each.
Director Steven Alesio purchased 50,000 shares in several purchases totaling approximately $445,000.
Markel
President and COO Michael Crowley received 1,684 shares of restricted stock at no cost. The shares will convert to common stock at a later date.
Britton Glisson, chief administrative officer, received 250 shares of restricted stock at no cost.
Union First Market Bankshares
Rex Hockemeyer, an executive vice president, bought seven shares at $14.23 each. He owns more than 2,600 shares of Union stock.
Village Bank & Trust
Director Michael Toalson purchased 4,000 shares at $1.64 per share. He owns 4,300 shares.