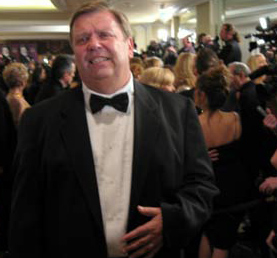 The legal woes are mounting for John Ross Greer and his Richmond-based luxury villa rental company.
A national travel agency is going after Greer's company, Unusual Villas and Island Rentals Corp., claiming it is owed more than $25,000.
American Express Travel Related Services Company last week filed suit against Unusual Villas in Richmond Circuit Court, claiming it is owed $25,759. It is asking the court to declare a judgment forcing Greer's company to pay up.
As its name implies, American Express Travel, which provides travel arrangements, travelers checks and other services, is part of the credit giant American Express.
Matthew Linkie, an attorney with Maryland-based Kramer, Linkie & Taylor who is representing Greer, did not return calls for comment.
The suit is the latest in a string of problems for Greer and his company in recent months.
A customer sued the company in December, claiming he paid $50,000 to rent a West Coast villa only to find out that Greer cashed the checks but did not secure the rental.
There have been at least eight similar complaints made to the local chapter of the Better Business Bureau.
Greer was arrested Feb. 2 by the Richmond Police Department and charged with grand larceny for taking clients' money. He posted bond the next day.
These latest instances also brought to the surface Greer's past, which made local headlines in the early 1980s.
Greer, who graduated from the University of Richmond in the 1970s, was involved in a highly publicized local scandal connected to his previous company, Virginia Gold & Silver Trading Co.
The company purportedly sold precious metals such as South African gold coins and bullion. Some of Greer's then-clients claimed they didn't get what they paid for — to the tune of hundreds of thousands of dollars.
Greer went on the lam for a year but eventually turned himself in and was convicted in 1982 in federal court of mail fraud, wire fraud and interstate transportation of stolen property. He was sentenced to five years in prison and three years of probation.
Greer has not return calls or emails to discuss the American Express case, his recent arrest and what it all means for his business.
According to its website, Unusual Villas boasts access to high-end villas in such ritzy spots as Bali, St. Barts and the Galapagos. Greer runs the business from his home on North Hamilton Street. It's unclear whether the business is still operating.