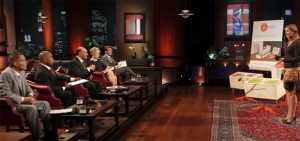 Attention, local entrepreneurs: Start working the kinks out of your latest invention or business idea.
In June the Greater Richmond Chamber of Commerce will host the Richmond Region Start-Up Competition, in which entrepreneurs will vie for the title of "Richmond's Next Best Start-Up" and what event organizers hope is $10,000 prize.
Contestants might also get to show their ideas to potential investors, according to Chrystal Neal, who directs the i.e.* programs.
Blogging site Tumblr, which opened an office in Richmond last year, said it will sponsor the competition. MeadWestvaco is sponsoring the i.e.* series.
Startups will face about six judges, including Marc LaFountain, community director of the local Tumblr office, and a MeadWestvaco executive.
The panel will narrow the competition to 10 to 12 finalists, and the person with the most viable and original business plan or idea will win. Each contestant will be given a few minutes to present his or her business plan or explain his or her invention.
The competition is the third event in a series put on by the Chamber's i.e.* initiative, a program promoting entrepreneurs and new businesses.
The first event in the i.e.* series, "Patent Powerhouse," will feature local patent attorneys and business owners discussing the ins and outs of protecting an invention or idea.
At the second event in May, "Idea Mashup," startup contestants will have a chance to hear from entrepreneurs who have made it in Richmond.
The chamber is still fleshing out the details on the business plan contest, but Neal said the competition could let the audience vote via text message for their favorite startup.
Neal said entrepreneurs will be able to sign up for the competition online before March 27, and the deadline will be in mid-May.
GRCC is expecting to hold the competition at CenterStage in late June.