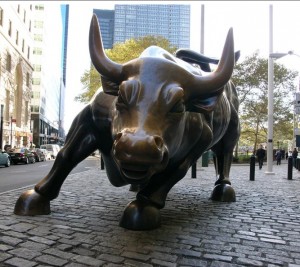 Altria
The company elected Kathryn B. McQuade to its board. McQuade is CFO of Canadian Pacific Railway Limited and previously worked at Norfolk Southern.
Apple REITs
Investors suing the REITs, some of their directors and executives, and their New York broker David Lerner, in a class action suit in federal court in New York filed an amended complaint. The suit alleges claims for breach of fiduciary duty, aiding and abetting breach of fiduciary duty, negligence, and unjust enrichment, and claims for violation of the securities laws in various states. Apple REIT said it believes that any claims against it, its officers and directors and other Apple entities are without merit, and intends to defend against them vigorously.
The company also said a new class action suit was filed last month on behalf of investors in New York against Lerner, Apple REIT Six and Seven and Apple REIT founder Glade Knight. It makes similar claims to the previous suits. The company said this latest suit also lacks merit.
Brink's
Brink's made a contribution of $9 million worth of the company's common stock to the Brink's Company Pension-Retirement Plan Trust in consideration for a credit against the company's funding obligations to the plan. Brink's is required to make $22.5 million in additional contributions to the trust this year.
Interim President and CEO Thomas Schievelbein received 7,298 shares at no cost. He then sold 2,350 shares for $25.35.
Central Virginia Bankshares
The parent company of CVB released its fourth quarter and year end financials. It reported a loss for the quarter of $41,000, an improvement over a $2.3 million loss in the fourth quarter 2010. For the full year 2011, CVB reported a profit of $136,000, a major improvement from a $15.9 million loss in 2010. The company's non-performing assets declined 2 percent compared to 2010 to $42.8 million. Its total risk-based capital improved to 9.8 percent at year's end compared to 8.2 percent at the end of 2010. Its total assets were $395.35 million, down from $409.14 million.
Community Bankers Trust
Page Emerson Hughes Jr., a director, bought 750 shares for $1.36 each. He owns more than more 62,000 shares.
Director Robin Williams bought 2,700 shares for $1.41 per share and an additional 340 shares for $1.31 each. He owns more than 35,000 shares.
Director Troy Peery Jr. bought 25,000 shares $1.49 each.
Dynex Capital
The company announced Chief Investment Officer Byron L. Boston was promoted to president effective March 1, 2012. Boston has been with Dynex for four years. Boston received a degree in economics and government from Dartmouth College and an MBA from the University of Chicago.
Chairman and CEO Thomas Akin received 47,624 shares of restricted stock at no cost. The shares will convert to common stock in four equal installments beginning next year.
Boston also received 47,624 shares of restricted stock at no cost that will also convert to common stock over time.
Genworth Financial
Chief Investment Officer Ronald Joelson sold 16,446 shares for $9.09 each, a $149,000 transaction. He still owns more than 43,000 shares.
James River Coal
Chairman, president and CEO Peter Socha received 33,333 shares of restricted stock that will convert into common shares beginning next year. Several of the companies other top executives and directors also each received thousands of shares of restricted stock.
MeadWestvaco
President James Buzzard received 64,807 shares worth $30.49 or a total of $1.97 million. The shares were previously awarded as restricted shares.
Also due to converted restricted shares, Chairman and CEO John Luke received 169,152 shares with an exercise price of $30.49, a total value of $5.15 million.
Owens & Minor
COO James Bierman received 1,678 shares at no cost.
Star Scientific
The company entered into two private placement transactions with an unnamed accredited investor that resulted in gross proceeds of $12 million. The investor
Union First Market Bankshares
Director Douglas Caton bought 1,380 shares for $14.38 each, a purchase of $20,000. He owns more than 400,000 shares.
Xenith Bankshares
The bank awarded options of 5,000 shares with an exercise price of $3.52 to its directors. The options can be exercised in installments over the next three years.
Xenith's top executives each received options for thousands of shares with an exercise price of $3.61 each. President and CEO Gaylon Layfield was awarded options for 12,000 shares that can be exercised in installments over the next three years.