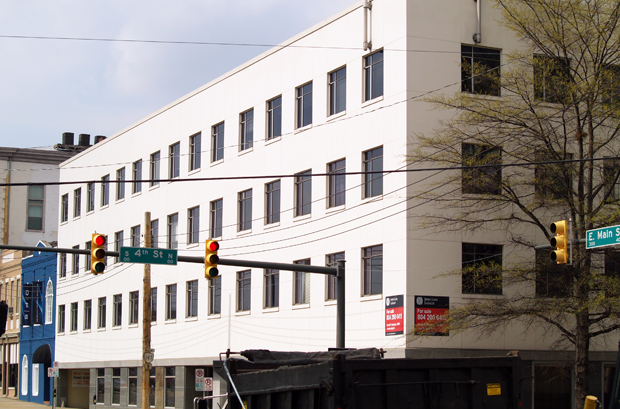 Two local developers want to mine a profit from the headquarters of a former Richmond coal giant.
Howard Kellman of the Edison Companies has the Massey Energy building on the corner of East Main Street and Fourth Street under contract in a joint venture with the Monument Companies.
The two companies want to turn the 56,000-square-foot building into about 70 apartments, Kellman said Tuesday in an email.
The developers are trying to do the rehab as a historic tax credit deal, although Kellman said they were still "determining if the project will be eligible."
"The project would likely close in approximately 120 days," Kellman wrote. "The development team plans on starting financing discussions shortly."
Kellman said the neighborhood is centrally located and ripe for an influx of residents.
"It's a section of the city that needs people," he said. "It's right near the slip, close to First Friday's [Art Walk], close to VCU.
"VCU has done a great job [of bringing] the city along but before retail and restaurants come back to that neighborhood it needs a critical mass of residents."
Kellman would not discuss how much the contract is for on the building.
Edison Company has worked with Monument Companies on a number of rehab projects around Church Hill. Monument has worked with other developers as well, including Marc Galt at Sensei Development on Shockoe Valley Heights.
Alpha Natural Resources acquired the property last summer when it bought Massey Energy Company. The former Massey headquarters staff has been reduced to about 20 Alpha employees in building, said Alpha's communications director Ted Pile.
"If we sell the building, we'll likely find new space for the employees we have there now," Pile said. "I don't think we are getting out of Richmond all together."
If the deal closes, there will be almost 600 new apartments in the area between Massey, the John Marshall, Miller & Rhoads and the First National Bank rehab.