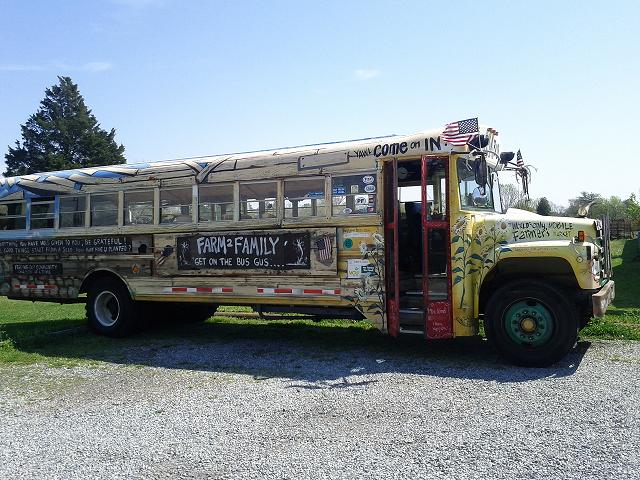 Mark Lilly is pacing around the front porch of his store in dirt-stained jeans, a T-shirt and a beat-up University of Richmond cap, cell phone to his ear.
When he hangs up, he opens the door and shouts to his wife, "I just bought another bus." Then, as an aside, "These things are like crack. I can't get enough of them."
Lilly is owner of Farm to Family and the new acquisition is the fifth bus he'll have parked in the back of his store off Mechanicsville Turnpike. And although his fleet is growing along with the vegetables in and around his 1.5-acre lot, the business is being held back by an obstacle many small businesses face in today's market: a lack of capital.
"It's been rough," said Lilly, 44. "I have no access to capital, no investors and no partners. I've been working 80- to 90-hour weeks."
Lilly's business, a bus that drives locally grown produce and meats to consumers and a retail store, is entering its third year. He's approaching $500,000 in annual sales, but he's hitting some bumps.
Farm Credit, an agribusiness credit union, turned him down for a loan because of his student loan burden and credit score. Talks with private investors haven't yielded any fruit. He and his wife, Suzi, are the company's only full-time employees, and that has to change, he said.
"We need a loan or an investor," he said. "We're interviewing people right now, but it's hard, because I can't afford to pay them what they're worth. At some point you have to have money to make money.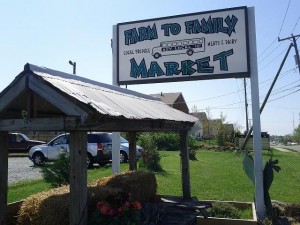 "Right now I'm working in the business and not on it. I'm running around duct-taping and super-gluing things together as I go. I need someone to come in and rip the tape off, strip the glue and tighten things up."
Lilly said $50,000 would give him the room to hire an employee or two and focus on the future.
Suzi Lilly, a co-owner, agrees that it's time to expand.
"Right now we're in that awkward stage of a small business that we need staff or we just won't grow past where we are now," she said. "If I'm spending time cleaning the store, I'm not growing the business."
Mark Lilly's idea in 2009 for the business was simple: Buy a bus, drive it to local farms and sell the food directly to restaurants and customers.
Lilly was working at UR in the Cellar, the student wine-and-beer bar on campus, and taking classes towards a master's degree in disaster science and emergency management.
As he researched the food system for a class about future threats to society, he realized that the way America eats was unhealthy and he wanted to do something about it. But it took a personal setback to push him forward.
"I was fired from my job at the Cellar, and I didn't have any money," he said. "I had a credit card with a $4,000 credit limit that I never used, and I said, 'you know what, let's go for broke.'"
Mark bought his first bus in Norfolk for $3,600 off a Craigslist ad shortly before losing his job and, when he left The Cellar, he dropped the idea of a master's degree and threw his whole life into making the farm bus work.
"I've never worked this hard in my life," said Lilly, a former Marine. "Not in the service, not in school, in the restaurant business — never. I didn't know I had it in me."
Lilly started the business in June 2009 out of his house, outfitting the bus with some wood from an old barn and $150 worth of materials from Lowe's.
Suzi was working full-time at Elwood Thompson's while Lilly drove back and forth to farms, storing produce and products on the front porch and parking the bus in their driveway of their Henrico home.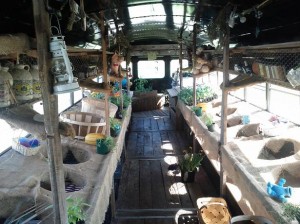 After a few months, the county told him he couldn't park the bus at his home. That's how he came by the store.
"I wasn't trying to open a store. I was trying to focus on selling off the bus," he said. "This shop turned up — it used to be a florist — and they gave me a good deal on rent. It made no sense to have a storefront and not have a retail store."
In late spring 2010, the second arm of the business was born.
For several months, Lilly ran the bus, the store and an expanding vegetable garden by himself until his wife left Elwood's to work full-time at the Farm to Family Market.
The store is a seven-minute drive from downtown, but Suzi Lilly says their address, 2817 Mechanicsville Turnpike, works against them.
"I think people hear 'Mechanicsville Turnpike' and think we're all the way out in Mechanicsville and decide it's too far," she said. "But we're really not far away at all."
Mark Lilly said that business generally has been slow among Richmonders and that most of his business comes from out of town.
"Last year we had about 120 members, but most of those were up in [Washington,] D.C.," he said.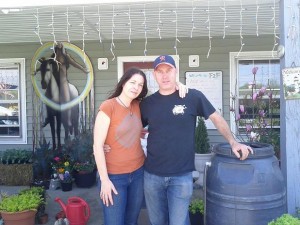 Lilly drives his truck to drop-off points in Washington and Richmond where members pay from $240 per season for bi-weekly deliveries to $2,000 per season for weekly deliveries  of local dairy, meat, vegetables and bread.
The retail store is a hub for local agricultural producers, from honey farmers to local natural cosmetics dealers, all shuffling in and out on a daily basis.
"That was the concept behind this whole business in the fist place," he said. "To help support anyone on a local level who was growing or producing something on their land or in their home. And we've done that. We're struggling right now, but that's what we want to be."
Lilly said that the long hours he and his wife are working are not sustainable but that, despite the setbacks and bumps, things are looking up.
"This is the future right here," he said. "People can't live without food, and we're providing locally grown, healthy foods. It's picking up momentum, and I think this will be a good year for us."