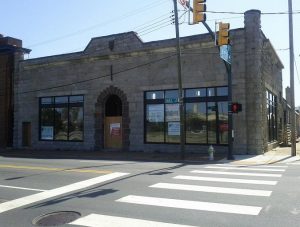 The Manchester apartment boom continues.
Ron Hunt, principal at Genesis Properties, is installing 39 apartments at the corner of Seventh and Hull streets, and the project could have a frosty twist.
"There is commercial space in the front of the building, and we're in talks with a microbrewery to go there," Hunt said.
Hunt said it was too early to say what the name of the brewery would be but said the owners were planning to have it open for tastings regularly, much like Hardywood Park.
The brewery won't try to directly compete with Manchester fixture Legend Brewery, Hunt said.
"The one thing they told me they weren't going to brew is a brown ale," Hunt said, referring to Legend's staple product.
The building, at 616 Hull St., was bought by Riggers Inc. in 1979 and sold in 2010. Hunt bought the property in October for about $900,000 from a company called Manchester Motorworks, according to city records.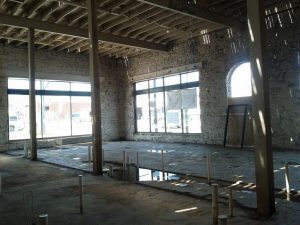 Hunt said the whole deal was about $5 million financed through Xenith Bank. MGT Construction is the contractor, and Walter Parks is the architect.
Rent in the apartments will range from $575 to $1,200, a price point Hunt hopes will attract young professionals to the building. Hunt said the rooms come with free cable and Internet. Renters will pay utilities.
Parks, the architect, said that not every room would have exterior windows but that the rooms would be well lit.
"There are lots of ways we can get natural light into the rooms," he said. "All the rooms will be pretty bright."
Parks said the apartments would be available in the fall.