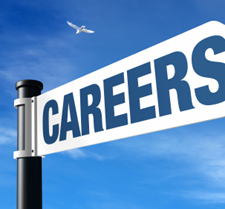 Departures
Scott Blackwell left his position as director of human resources at Williams Mullen. He joined Health Diagnostics Laboratory as vice president of corporate culture. He attended the University of Virginia. Blackwell is the second law firm insider to go work directly for HDL. In February, Dennis Ryan left LeClairRyan for HDL. (You can read more about that here.)
Hires/promotions
Banking
D. Anthony "Tony" Peay was promoted to chief banking officer for Union First Market Bank. Peay was previously executive vice president and chief financial officer. Peay has been with the bank since 1994.
David. A. Howard joined Frankin Federal Savings Bank as vice president and commerical real estate loan officer. Most recently, he was a principal with Atlantic Mortgage and Investment Company. He attended Ohio State University and the University of Texas.
Real estate
Chuck Ellsworth joined The Wilton Companies as vice president.
Architecture
Boushra Hanna was promoted to senior vice president of H&A Architects. Hanna was previously H&A's electrical department head and has been with the firm for 24 years.
Thomas Herbert joined H&A Architects as vice president and director of private sector programs. Prior to joining H&A, Herbert was director of business development and vice president at MMM Design Group. He has an MBA from William and Mary and attended Virginia Military Institute as an undergraduate.
Construction
Peyton Cox joined KBS as a project manager. He was formerly with Miller & Associates.
Keith Dickerson joined KBS as a project superintendent. He was formerly with Brunswick Building & Design.
Matt Kamstra joined KBS as a project manager. He was formerly with Whiting-Turner Contracting Company.
Josh Nay joined KBS as an estimator. He was formerly with Versar.
Robbie Roberts joined KBS as a senior project manager. He was previously with Clark Construction.
Higher education
Joslyn Bedell was promoted to associate director for employer relationship management in the Office of Alumni and Career Services at the University of Richmond. Bedell was formerly an assistant director in the office.
Hospitality / Restaurants
William Erlenbach joined Capital Ale House Companies as its corporate chef. He attended Johnson & Wales University.
Boards
Christine Williams was reelected to the board of directors and executive committee for Comfort Zone Camp. She is a director at DurretteCrump.