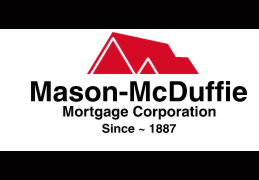 A growing California mortgage company has picked Richmond for its first East Coast operations.
Mason-McDuffie Mortgage Corp. set up shop in Innsbrook last month and hired a former First Market Bank and MetLife staffer to manage its new location.
Longtime loan officer Mike Finn and two others jumped ship from MetLife Home Loans, the mortgage unit of the New York-based insurance giant.
Finn, 38, is a University of Richmond graduate who also spent 11 years at First Market Bank. He left prior to its merger with Union Bank.
The move from First Market to MetLife didn't last long.
MetLife decided late last year that it wanted out of the mortgage business. It tried to sell that side of its business but ultimately just shut down the operations at the end of March.
Finn said MetLife Home Loans had two Richmond offices that closed March 31: one in Reynolds Crossing and one in Boulders office park in Midlothian.
He and his team, which includes Andy Mahoney and Lloria Ross, had to figure out where to go.
"We honestly talked to 20 different lenders in Richmond," Finn said.
They found San Ramon, Calif.-based Mason-McDuffie, which is trying to expand nationally.
Some of Finn's former MetLife colleagues have since landed at Monarch Mortgage and Union First Market Bank.
Mason-McDuffie is what's known as a correspondent lender. It does not have its own bank as a backer. It approves and originates loans that are then sold to large financial firms. The company has a group of 10 to 12 giant financial companies that buy the loans, such as U.S. Bank, SunTrust and Wells Fargo.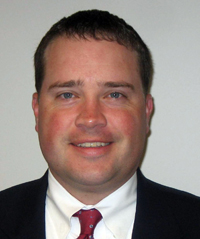 Finn (pictured left) said he came across Mason-McDuffie when we met Mark Lynch while playing golf at Hermitage Country Club. Lynch finds new markets for Mason-McDuffie.
"We thought it was time to go and make a name for ourselves," Finn said.
Now the challenge will be spreading the word that Mason-McDuffie has arrived in Richmond.
"Most people in the region aren't going to have heard of Mason-McDuffie," Finn said.
Finn said he will network at real estate and mortgage banking functions to plug the company. Finn said he has experience having to sell himself as part of companies that were at first unknown.
"Nobody knew who First Market was. We'd tell people 'We're the Ukrop's bank,'" he said. "Everyone knows MetLife and Snoopy, but nobody knew we did home loans."
Finn's local team is looking to move into new space by May but hasn't picked a location. He's also looking to add a few more employees by the end of the year.