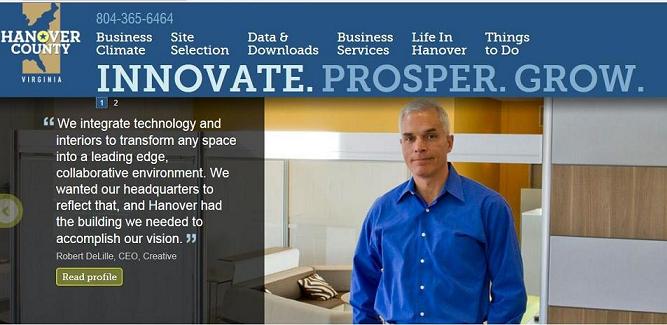 Hanover County Economic Development has launched a new website.
The homepage features a map of Hanover County, a news section on current events and businesses across the area, and a real estate section showcasing properties throughout Hanover.
The new site will also highlight local businesses with interviews and photos.
Engineering firm the Timmons Group provided technology for the site to use a GIS search engine, which presents types of geographical data. Hanover will use it for people interested in real estate to check out properties in the county.
Rick Whittington Consulting designed the new site.