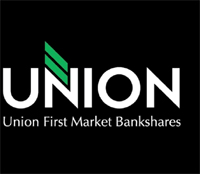 Richmond's biggest locally based bank is making some changes to its leadership.
Union First Market Bank announced last week that its second-in-command had relinquished part of his power to make way for an up-and-comer. President David Fairchild gave up his other title of chief banking officer so that CFO Tony Peay can gain experience in that role.
Fairchild, 60, who will remain president, also entered into a new employment agreement and will likely step away from the company in the next three years.
Accordingly, Fairchild will serve as president of Union until Sept. 30, 2013. He'll then have the option to serve as a consultant to the bank for two years through September 2015.
The new agreement sets his base salary at $175,000 and allows for the usual benefits Union affords its other top executives. His base in 2011 was $280,000.
As a consultant, he'll receive $24,000 a month. Such consulting agreements are typical for departing bank executives.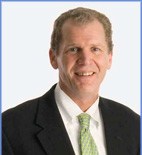 Fairchild, 60, was chief executive of the former First Market Bank from 2003 until its merger with Union in early 2010.
That merger brought together two banks with two chief executives: Fairchild and Billy Beale. Beale, now 62, became chief executive of the entire company. Fairchild became president.
Beale said it's all part of succession planning.
"Good management succession planning says one needs to be starting to make these moves of senior positions giving up titles and levels of responsibility," Beale said. "This just happens to be one of those first steps."
Peay, 52, will step out from behind the calculator as Fairchild, Beale and others plan for their eventual retirements from the bank.
"This is more about Tony than it is about Dave," Beale said. "It's getting him out of being the numbers guy and into a … business manager, customer-facing position so he can develop that skill set."
Peay will continue to serve as CFO until a replacement is found. Union is conducting a search for that position.
The company said Fairchild in the meantime would focus on "strategic initiatives."
Fairchild referred all comments to Union spokesman Bill Cimino.
"We didn't really have anybody dedicated full time at a senior level looking at the possibilities for some non-bank lines of business, growing other parts of the business and the complexities from when the Dodd-Frank legislation comes in," Cimino said of Fairchild's new responsibilities.
"I think he still plans to be very active and hitting the strategic side pretty hard," Cimino said.
With almost 100 branches and $3.8 billion in total assets, Union is by far the largest independent community bank based in Richmond. Beale said shifting the ranks would help make sure that independence continues.
"It's incumbent on us to stay independent to build a management team and plan for succession," Beale said. "Frankly, if one does not plan for succession, one finds themselves starting to place calls to bigger banks."