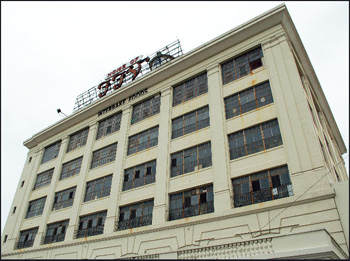 The smell of freshly baked cookies might once again waft out of the Interbake cookie factory on the corner of Boulevard and Broad streets. But this time the ovens will be smaller: one in each of the 178 apartments planned for the building.
The Richmond-based Rebkee Company, which purchased the building last year, said it plans to spend about $19.5 million rehabbing the former cookie factory. Rebkee filed a special use permit application with the City of Richmond on March 30.
The plan calls for nine studios, 99 one-bedroom, 58 two-bedroom and 12 three-bedroom apartments with a fitness center on the seventh floor, said Brian McNeal, the project manager with Rebkee.
Rebkee purchased the 240,000-square-foot building from Douglas Development Corp. in December for $6.3 million.
According to plans filed with the permit application, the studios average 600 square feet, the one-bedrooms average 700 square feet, the two-bedrooms average 1,000 square feet and the three-bedrooms average about 1,250 square feet.
McNeal said that the company has not lined up the financing but that Rebkee was in talks with several banks. Once the special use permit process is complete, the developers will hold a competitive bid process for the contractor, he said.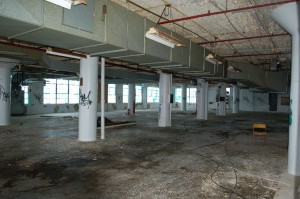 Commonwealth Architects is the architect on the project.
"Assuming all goes well, construction should begin this fall with the first apartments [available] late in 2013," McNeal said.
After Rebkee completes the first phase, the rest of the apartments should be done in mid-to-late 2014, he said.
The Interbake factory was the first cookie factory in the country to produce Girl Scout cookies. Rebkee is planning on selling historic tax credits to recoup some of their development costs.
The plan also calls for a 158-space parking lot and a 102-space parking garage, according to the permit application.
City and Guilds' David Gammino, a minority partner with Rebkee, said that the first phases would be entirely residential but that a retail and office component could come later.
"We're exploring the possibility of mixed use in the surrounding land," Gammino said.