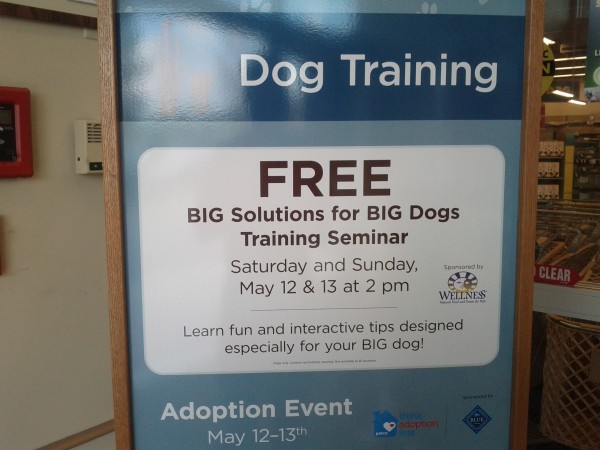 The marketing people got to the animal kingdom.
Now "solutions" aren't just for PowerPoint slides, financial services and real estate brokers, they're even for your dog. This sign was up at Petco in Short Pump.
It used to be that if your dog would bark at everything, chew up your furniture and beg underneath your diner table it needed training. Toady it needs "dog solutions."
BizSense will keep posting about how business jargon is spreading.