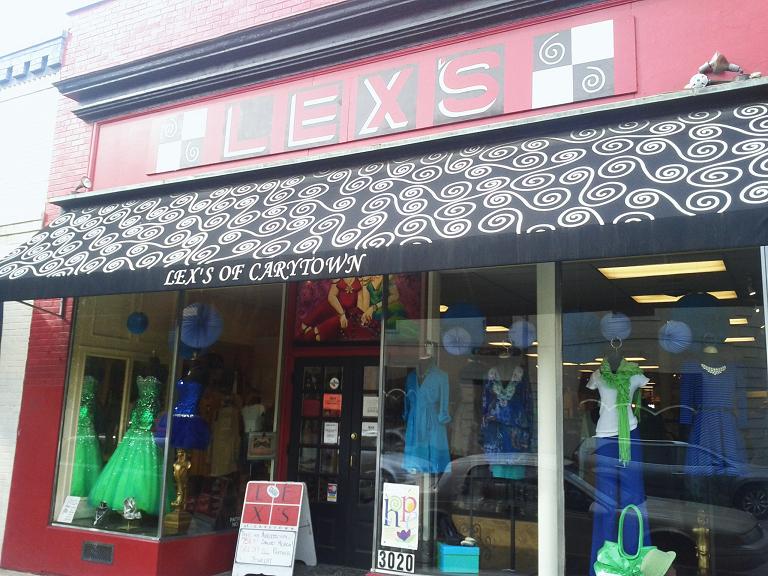 Lex's of Carytown is bursting at the seams.
The women's clothing and formalwear store is expanding its business into two storefronts in Carytown, going from 2,600 square feet to 5,100 square feet.
Lex's will now occupy 3018 and 3020 W. Cary St.
"We're doubling our space for the third time," said owner Lisa McSherry. "I said we'd never do it again, and here we're doing it again."
As part of the expansion, Fab'rik will move its store to 3004-A W. Cary St., said Jim McVey, a broker with Commonwealth Commercial.
McSherry said Lex's is expanding because, during the height of prom season, the wait for a dressing room can be as long as an hour.
"We'll be going from eight dressing rooms to 14," she said. "We've had people leave the store because they got frustrated with the wait."
The final budgeting isn't done, but McSherry said the project would run well over $100,000. Rent in Carytown costs about $18 to $20 per square foot, she said. The project, she said, should be done by August in time for Watermelon Festival.
Lex's does big business during prom season because, as McSherry explained it, they take steps to prevent what every 17-year-old girl fears most: seeing Maggie McSenior wearing the exact same dress!
"We register the proms so we don't sell the same dress to the same school," McSherry said. "And the kids love that. We do more than 100 schools in the state and get great business out of Northern Virginia and from Hampton Roads."
And prom season has been starting earlier and earlier.
"We start getting busy in December, and we get busier every weekend until the end of April," she said. "We expanded our hours on the weekends, but we'll have a line down the block waiting for us to open as we get closer to the proms."
Even if you're a little past prom age, you might benefit from the expansion, McSherry said.
"We register events all over town as well," she said. "We do the SCAN event, the Heart Ball, the MCV School of Dentistry event."
Lex's has 12 employees.