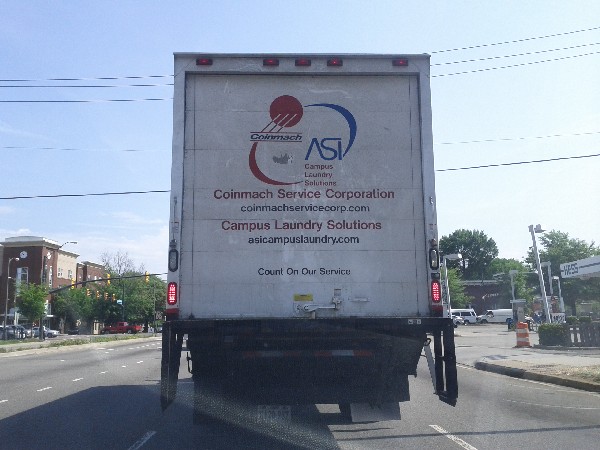 In our on-going photo series of different uses and perhaps the overuse of the term "solutions", this week we spotted a new breed.
People used to run laundry mats or laundry services. Now there is at least one company that has taken it to the next level by providing laundry "solutions."
Colleges apparently now require solutions to handle their soiled garments.
As with all our posts on this topic, what is so darn enticing about marketing a company/business with the word "solutions?"
Should BizSense changed its tagline to "Your business news solutions provider?"