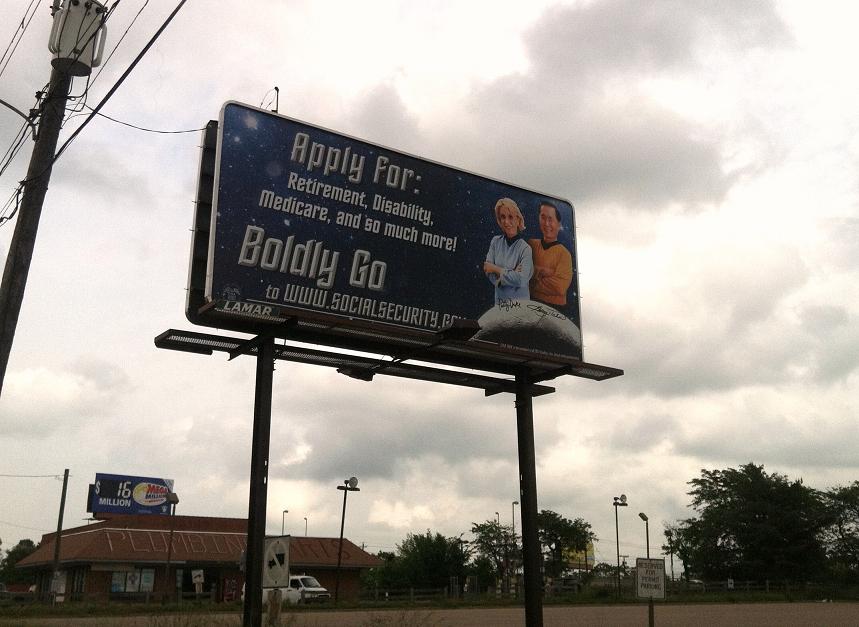 Captain's log, star date 05112012…
BizSense spotted this billboard off West Broad. It's apparently part of the Social Security Administration's new ad campaign. It features George Takei (a.k.a. Sulu) and Patty Duke urging passersby to "Boldly Go" to the Social Security Administration's website.
Now given that the U.S.S. Enterprise won't be built by the Federation until some time in the 2100s, the odds are pretty slim that any money will be left in the social security pot by then.
The question also remains as to whether this ad campaign was conceived from within the SSA or if some lucky ad agency scored a government contract.