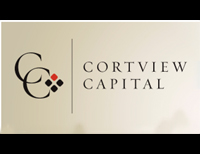 Armed with its $125 million war chest, one of Richmond's newest firms keeps adding to its ranks.
Downtown-based broker/dealer Cortview Capital Securities last week added 24 employees at six of its out-of-town offices. This is the company's second major expansion in the past six months.
The latest move brought on employees at its offices in New York, Memphis, Boca Raton, Fla., Chicago, Los Angeles and Salt Lake City.
The additions come from investment banking and financial firms across the country, including BB&T, SunTrust, Goldman Sachs, Royal Bank of Scotland and MF Global.
Cortview has grown quickly since its founding in September 2010.
It has about 100 employees, according to Vice Chairman Ted Luse, a dozen of whom are in Richmond. It has offices in nine cities, including its 8,000-square-foot headquarters in Two James Center.
Cash from Cortview's private equity backer, New York-based Warburg Pincus, has helped fuel the expansion.
The multibillion-dollar fund agreed to plunk down $125 million that Cortview can access in stages. Cortview is set up as a wholly-owned subsidiary of Cortview Capital Holdings, which is a portfolio company of Warburg Pincus.
Securities and Exchange Commission filings show Cortview has tapped about $80 million of that capital, so there is still money in the pot, according to Luse.
"The capital commitment is still there," he said. "You kind of use it as you need it. As we've grown, they have put in two or three infusions."
Luse left BB&T Capital Markets to launch Cortview along with three others from the industry. He was the only local of the four.
After a regime change last summer, founding chief executive Michael Lacovara left the firm this year for investment banking firm LionQuest Holdings.