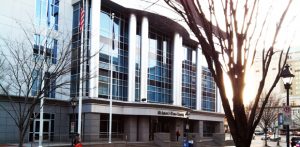 The Richmond Times-Dispatch and most of the other newspapers owned by locally based Media General are getting a new owner: The Oracle of Omaha.
Media General said Thursday in a press release that a division of Warren Buffett's Berkshire Hathaway is buying all the company's newspapers — excluding the Tampa Group — for $142 million.
"In towns and cities where there is a strong sense of community, there is no more important institution than the local paper," Warren Buffett said in the release. "The many locales served by the newspapers we are acquiring fall firmly in this mold and we are delighted they have found a permanent home with Berkshire Hathaway."
Berkshire Hathaway will also take control of the websites that complement the local papers, which in Richmond presumably includes Richmond.com.
The sale would close June 25 and is subject to Federal Trade Commission and anti-trust reviews.
Media General will still own TV and radio stations across the Southeast.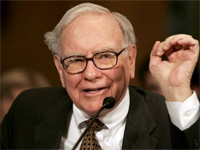 Other daily newspapers that Media General owns in Virginia include the Daily Progress in Charlottesville, the Danville Register & Bee, the Lynchburg News & Advance and the News Virginian in Waynesboro.
Buffett has long been a fan of newspapers, often saying that if he weren't a professional investor, he would have liked to have been a reporter. Berkshire Hathaway also owns the Buffalo News of New York and the Omaha World-Herald.
You can read more about the deal in this very thorough story from the Omaha World-Herald.