Do I hear $15,000 for Justin French's 18-karat Rolex?
Some of Justin French's spoils, including jewelry and more than 60 pieces of artwork, are being auctioned this week by the U.S. Marshals.
The imprisoned Richmond developer was forced to forfeit certain property to fund $7.7 million in restitution for victims of his tax credit scheme.
The auctions begin this week, and some run through the summer. The jewelry includes a gold and diamond ring and French's white gold Rolex. The highest of nine bids so far on the ring is $15,500.
The artwork includes dozens of paintings, sculptures and photographs.
Much of the artwork and jewelry was seized in Miami, according to Andrew Russell, spokesman for the U.S. Marshal's Eastern District.
"French saw the beginning of the end and thought by moving all the stuff down there with his wife at the house in Miami they would avoid it getting seized," Russell said. "But we have marshals down there, of course."
The artwork includes a Matisse lithograph and a lot of paintings and furniture made locally, Russell said. (You can see the list in a PDF here.)
Other property includes 7,500 shares of stock of Hampton Roads Bankshares, the parent company of Bank of Hampton Roads, which funded some of French's developments and was left deep in debt.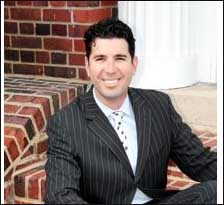 Also on the forfeiture list is the contents of nine separate bank accounts at Union First Market Bank that are in the names of nine LLCs and the membership interests in several LLCs tied to properties French owned or developed around Richmond.
The lone real estate on the forfeiture list is 1415, 1417 and 1419 Bryan St. in Richmond.
In these types of cases, the FBI seizes the necessary assets. Then the U.S. Marshals take care of the items and organize the sale. The U.S. Marshals keep the proceeds until the Justice Department decides how the money will be disbursed, Russell said.
The U.S. Marshals office, the auction houses and others involved in the process take a cut for expenses and commissions.
French is serving 16 years in a federal prison in West Virginia for running a multimillion-dollar historic tax credit scheme that defrauded the government and investors.