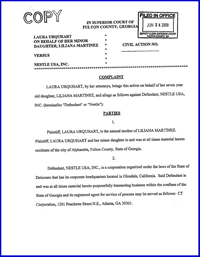 BizSense is making it even easier to stay on top of local litigation that might affect your business.
We have just launched a new service called Docket Delivered.
The Docket is our weekly court roundup that runs each Thursday. (You can see it here).  We list a summary of business-related cases from courts in Richmond, Henrico and Chesterfield.
For business owners and decision makers who need to see the full case — perhaps it involves his or her firm or that of a competitor or vendor — our court researcher can copy a case and email it to you. We hope this relieves local law firm staffers of a burdensome task.
The fee is $50 plus $.50 per page for each page after the first 10 (the courts charge us that) with a one-week turnaround. For next-day service, we are charging $100. To inquire about the service or request a case, email [email protected].