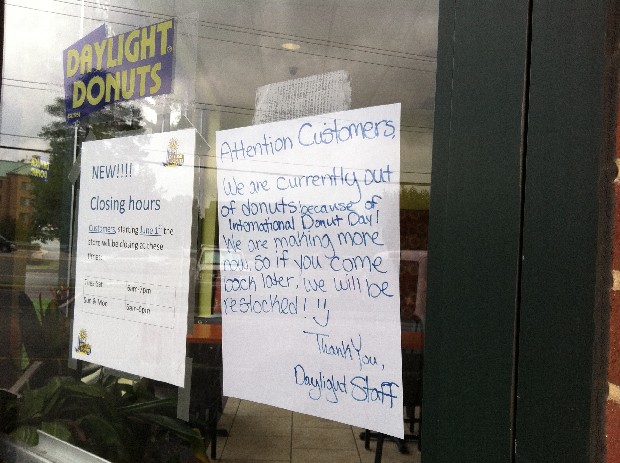 National Donut Day proved to be a boon for at least one local business.
Daylight Donuts near Innsbrook sold so many donuts on Friday, which for those whose calendars didn't specify was the official day on which we honor the doughnut, was completely out of the sweet treats by lunch time.
BizSense noticed the shop's "open" light wasn't on as usual. Apparently, at least according to the note on Daylight's door, it's a more widely celebrated day than they expected.