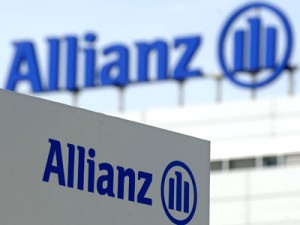 Two top executives are leaving Richmond-based travel insurance company Allianz (formerly Mondial) to head up a new business unit within the same parent company.
Allianz co-founders Jon Ansell and Beth Godlin will leave the travel insurance firm to join Fusion Company, a technology company that matches promotional deals with likely buyers.
Fusion is a spin-off of AGA Interactive, Allianz's deal optimization wing, and will incorporate AGA Interactive's staff and resources. AGA Interactive uses the technology to tailor its travel insurance plans to individual customers, but Ansell says it is applicable to other industries.
"We've seen an opportunity here to take it to a much broader level," Ansell said.
The transition will become effective July 1. Ansell (pictured left) will become the chairman of Fusion, and Godlin will serve as the chief partner services chair. Current AGA Interactive President Bob Dufour will hold the same position at Fusion.
Allianz has hired Mike Nelson, former Orbitz president of partner service, to fill Ansell and Godlin's positions. Nelson has spent more than 11 years at Orbitz and was part of the management team that launched the business.
Nelson will serve as Allianz's chief executive and oversee the company's operations in the United States, Canada, Mexico and Brazil. He will also serve on AGA's global executive committee.