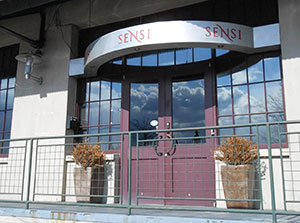 A five-year-old restaurant along Tobacco Row has closed.
The front door to Sensi Italian Chop House at 2222 E. Cary St. is chained and padlocked. All the tables and fixtures are still in place, but the lights are out.
The daily deal site Groupon emailed its customers this week to notify them the restaurant had closed. The restaurant ran a half-off deal in January.
Owner Paolo Randazzo, who also owns Portico on River Road, did not return a call for comment by press time.
According to the state corporation commission, the parent company Globe Properties LLC was transferred from Randazzo to Richmond tax attorney Guy Crowgey at the end of May. Crowgey would not comment on the transfer, citing attorney-client privilege.
The restaurant is located in the River Lofts at Tobacco Row, which is owned by real estate firm Forest City. The restaurant space in the building is 5,500 square feet.
Allyson Petty, a broker at Blackwood Development Company, said Sensi faced tough competition with restaurants at Rocketts Landing on one side and in Shockoe Bottom on the other.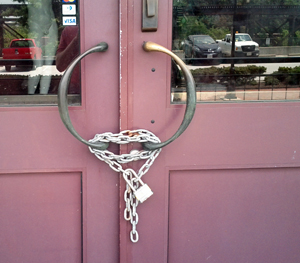 "There is just a lot more buzz at Rocketts Landing, right now and Shockoe Bottom has its clientele," Petty said. "Tobacco Row doesn't seem to have the same kind of momentum as it did 12 years ago."
"That said, there have been new restaurants that are successful in the area," she added. "I've been hearing a lot of people talking about 2113 on Main, for example."