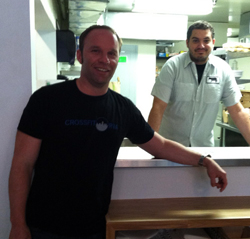 Haluk Ural has been shipping pulled pork, sweet potato mash and Brussels sprouts to area CrossFit gyms for about three months as his startup, fED, aims to nourish the gym's growing following.
All fED foods follow the Paleo diet, a discipline that evokes caveman gathering nuts and killing game 2.5 million years ago. In other words, piling on the protein and fats and cutting out sugars, grains, dairy and legumes.
The caveman diet is popular in CrossFit circles, but CrossFit RVA Owner Jake Rowell said it's not always an easy regimen to follow.
"It can be challenging to sit down and find something for lunch that's not a sandwich, and you get tired of salads," Rowell said. "For a lot of the members, [fED] is a necessary staple. It's how they get their lunch for the week."
Ural, a 37-year-old manager of event marketing at Altria, said he got the idea for fED from CrossFit RVA's team nutritional challenge, a contest that encouraged members to stick to the Paleo diet.
Ural said he began hosting Paleo-style team dinners, making plenty of extra food for teammates to take home.
As news of Ural's meals spread, his fellow gym-goers suggested he look into selling food at the gym.
Now fED foods are prepared by Chef Joe Sparatta at Pasture Restaurant and delivered to gyms at the beginning of each week.
Pints of pulled pork, sweet potato mash and Brussels sprouts are staples of fED's menu, and Ural offers a rotating meal of the week.
Last week it was barbecue chicken with Asian slaw. This week, it's fED's most popular meal: the double-bacon-wrapped meatloaf.
"Definitely during Day 1, all the meatloaf is gone," Ural said.
fED is available at CrossFit RVA, Colonial CrossFit and West End CrossFit. Ural is working on expanding to other gyms and said he would like to bring fED's Paleo barbecue sauce to supermarkets.
Ural also plans to set up a recipe site and host food seminars. The name fED, Ural said, is a mix of the words "food" and "education." He also hopes to expand outside the CrossFit community by customizing menus for other groups, such as people with diabetes or autism.
And fED joins a host of other businesses launched amid the CrossFit craze.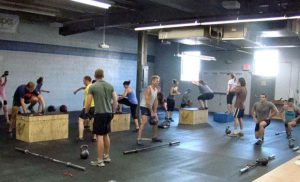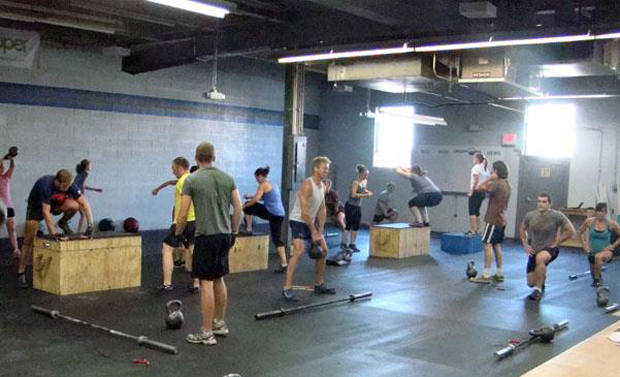 There are 70 CrossFit-affiliated gyms statewide and eight among Richmond, Henrico, Midlothian and Colonial Heights.
Late last year, two CrossFit RVA members launched Hopper Apparel Company, a line of CrossFit-inspired clothing. Hopper produces apparel for about eight gyms throughout Richmond, Charlottesville and Northern Virginia.
Although the businesses serve a narrow market, Hopper's Andrew Bleckley said they could thrive because the CrossFit community extends beyond the workout.
"Everyone comes to it with a need or desire to get better at something, and that thread knits people together pretty strongly," Bleckley said.
Ural hopes that sense of community that will continue feeding fED in future.
"Most CrossFitters go 100 percent," Ural said. "So anytime there is something to make CrossFitters feel more involved, they'll do it."