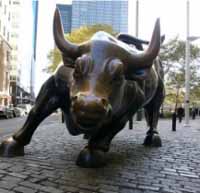 NewMarket (NEU)
The company's Afton Chemical subsidiary announced it is building a new facility on Jurong Island, Singapore. The facility will manufacture chemical additives and the company expects it will be a $100 million investment. Groundbreaking for the plant is scheduled for the third quarter, 2013, and completed is targeted for mid-2015. The move expands its presence in Asia where Afton Chemcial also has locations in China, Japan, South Korea, Australia and Thailand.
NewMarket said C.S. Warren Huang, president of Afton Chemical, intends to retire on April 1, 2013. Huang has been with the company 32 years.
Replacing Warren as President of Afton Chemical will be Robert A. Shama effective January 1, 2013. At such time, Dr. Huang will assume a senior advisory role until his retirement.
Robert A. Shama, 52, will succeed Huang as Afton's president, effective Jan. 1, 2013. He has been with the company for 21 years. Huang will assume a senior advisory role until his retirement that following April.
NewMarket declared a quarterly dividend in the amount of $0.75 per share of common stock, payable Oct. 1 to shareholders of record at the close of business on Sept. 17.
The company also said it may repurchase up to $250 million worth of its outstanding shares.
Owens & Minor (OMI)
O&M announced its offer to purchase a majority stake in a European healthcare logistics company for $158 million. In a deal expected to close in the third quarter, O&M will acquired the Movianto Group from Celesio AG. Movianto has 1,800 employees. Movianto provides outsourcing services such as warehousing and transportation, repackaging and relabeling of products to the healthcare industry.
Union First Market Bankshares (UBSH)
Union signed an employment agreement with its new CFO Robert Gorman that will pay him a $250,000 annual base salary. He's also eligible for annual cash bonuses and stock awards. The agreement is good through Dec. 14, 2014