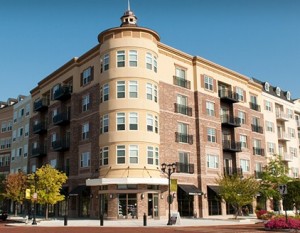 Eagle Commercial Realty is flying new colors.
The two-year-old brokerage firm has struck a deal to affiliate with the national commercial real estate giant NAI Global, and will now be known as NAI Eagle.
David Blanchard, executive vice president of the New Jersey-based NAI, said the company had been looking to enter the Richmond market for some time and saw Eagle as a firm with a lot of growth potential.
"We like fresher, newer, upward-momentum situations," Blanchard said. "And we think we've got it in this group. They are very well capitalized, and they are building a full-service real estate firm: investment, retail, industrial, office and land. They have positioned themselves well."
NAI has 381 offices in 55 countries, Blanchard said. Texas-based C-III Capital Partners, a real estate investment firm, bought NAI in January. The influx of capital gave it the ability to look to expand to the Richmond market, Blanchard said.
Local brokerages pay a fee to affiliate with larger brands like NAI to develop connections and offer clients services anywhere their national brand has an office. It also helps raise the profile of a local firm that outside companies might not be familiar with. For example, Harrison & Bates flies the Grubb & Ellis flag, while Thalhimer buys into the Cushman & Wakefield system.

Harrison Hall, vice president at Eagle Commercial Realty and one of the founding partners, said the arrangement works well for the company because it allows Eagle to retain control of the brokerage.
"Our goal is to be one of the dominant groups in the region and, because it's an affiliation and not an ownership, we can continue be very hands-on and locally focused," Hall said.
Eagle has four brokers, including Christopher Rice, who was brought on in April from CBRE to focus on office and industrial real estate. Eagle Commercial Realty President Jeff Doxey said the firm was recruiting two more office/industrial-focused brokers to expand to six brokers.
Eagle's listings are largely shopping centers, the most prominent of which is West Broad Village, but the firm also has land and office listings.
ECR is part of the Eagle Companies, a web of companies consisting of residential and commercial building arms, residential and commercial realty and Markel | Eagle Partners, a private equity fund.
Read more about the origins of ECR and the Eagle Companies here.