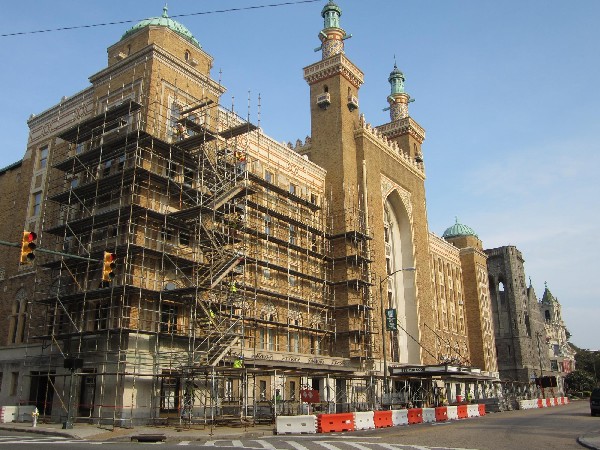 In the past several  days, crews have erected scaffolding in front the Altria Theater, known until recently as the Landmark Theater, as the facility undergoes the first phase of its $50 million renovation.
CenterStage executive director Richard Parison told BizSense in July that the renovations would come in five phases over three years allowing the theater to open during peak show season and generate revenue.
You can read a full breakdown of the deal that brought upon the name change and that's fueling the renovations here.
The public's next chance to see what's happening inside the theater will be Nov. 14, when the 1970s rock band Heart will perform, followed by a short run of the musical "How the Grinch Stole Christmas."