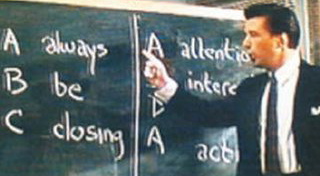 DealFlow tracks recent IPOs, M&As or capital raises in which local firms — investment banks, private equity, venture capital, etc. — had a hand. DealFlow also highlights local businesses that have raised capital on their own or been party to a merger or acquisition. To make sure your deal is included in the monthly roundup, send an email to [email protected].
BB&T Capital Markets
BB&T Capital Markets served as exclusive financial advisor to Network Global Logistics in its sale to Quad-C Management. NGL had been owned by Endeavour Capital. W. Keith Prusek, Hugh K. Rabb and Mike J. Barry worked the deal for BBTCM.
Transaction value: not disclosed
Transaction date: July 17
BBTCM was the exclusive financial advisor to Stanton Carpet Corp. in its sale to Norwest Equity Partners. Norwest is a portfolio company of Linsalata Capital Partners.
Matt Gilman, Ryan Mitchell, Jonathan Brabrand, Allan Cruickshanks and Ben Bartlett worked the deal.
Transaction value: not disclosed
Transaction date: Aug. 3
EnVest Media
Richmond-based EnVest Media advised the court-appointed receiver in Jones Broadcasting's acquisition of the broadcast TV assets of WEFC-TV 24 Roanoke – Lynchburg. Mitt Younts worked the deal for EnVest Media.
Harris Williams & Co.
Harris Williams & Co. acted as an advisor to Caprion Proteomics in its sale to Chicago Growth Partners. Caprion was a portfolio company of Great Point Partners. The deal was led by James Clark, Turner Bredrup, Geoff Smith, Whit Knier and Paul Hepper from Harris Williams' Healthcare & Life Sciences Group.
Transaction value: not disclosed
Transaction date: July 19
HW&C was exclusive advisor to Harmar Mobility in its sale to Cortec Group. Harmar was a portfolio company of Seidler Equity Partners. Turner Bredrup, James Clark, Geoff Smith and Whit Knier worked the deal.
Transaction value: not disclosed
Transaction date: July 20
HW&C was exclusive advisor to Quality Synthetic Rubber to Lexington Precision Corporation, a portfolio company of Industrial Growth Partners. QSR was a portfolio company of Blue Point Capital Partners. John Neuner, Darwin Olympia, Joe Conner, James Clark and Paul Hepper worked the deal.
Transaction value: not disclosed
Transaction date: July 26
The firm was exclusive advisor to Integrated Power Services to Odyssey Investment Partners (Odyssey). IPS was a portfolio company of The Riverside Company (Riverside). Drew Spitzer, Brian Lucas, Matt White, Ned Valentine and Ian Thomas worked the deal for Harris Williams.
Transaction value: not disclosed
Transaction date: July 31
Marriott & Co.
Marriott & Co. acted as the exclusive financial advisor to A & E Management Group, LLC in its acquisition of LCPI, LLC. Based in Columbia, South Carolina, A & E Management Group is one of the largest franchisees of Little Caesars in the Southeast. Justin Marriott, Bryan Burden and Matt Improta from Marriott & Co. worked the deal.
Transaction value: not disclosed
Transaction date: July 30
Owens & Minor
O&M announced a deal to acquire Movianto Group, a European healthcare logistics firm owned by Celesio AG. It will be the first European operations for Richmond-based O&M.
Transaction value: $158 million
Transaction date: pending