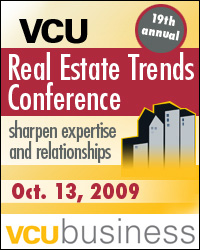 An invention developed at Virginia Commonwealth University is making its way to the private sector.
VCU last week announced a licensing agreement with a New Jersey pharmaceutical company that will look to take a medication developed by a VCU professor to market, which could mean a windfall for the school.
As part of the deal, Nostrum Pharmaceuticals gets the rights to a patent application submitted by VCU for an inhaled medication that might someday be used to treat respiratory diseases. In exchange, the school would get milestone payments and royalties, should the medicine make it to commercial production.
Bruce Rubin, a professor and chair of pediatrics at the VCU Medical Center, patented a process to show that a medication called dapsone, in an inhaled form, can clear lung inflammation. Dapsone is an antibiotic that is typically used to treat leprosy, according to VCU.
Rubin, who is also physician in chief at the Children's Hospital of Richmond, worked with VCU Tech Transfer, an arm of the school that looks to commercialize innovations developed on campus.
Allen Morris, associate director of VCU Tech Transfer, said his office receives about 100 inventions a year from university researchers. It tries to patent as many of those as possible and then find companies to license them.
"One of our functions is to see that the innovations here at the university find a commercial partner, get licensed to the partner and get developed for the benefit of society," Morris said.
About 10 to 20 inventions per year reach the licensing stage, Morris said.
"These are pretty complex, drawn-out transactions," he said.
Morris wouldn't share specific financial terms of the deal with Nostrum.
"There is some financial consideration that comes back to the university" for licensing deals in general, Morris said.
Should an invention be commercialized, there is also a royalty distribution policy at VCU, whereby 40 percent of royalties go back to the inventors, in most cases researchers and professors at the school.
VCU retains 40 percent to use for further patenting and gives 10 percent to the department from which the invention came. The final 10 percent goes to the school to use as it sees fit.
The companies the school works with must live up to milestone provisions to ensure the technology gets developed.
For fiscal 2011, VCU Tech Transfer reported $1.22 million in licensing revenue, according to its most recent annual report.
It filed 119 patents during the year, 10 of which were approved. It also signed 10 licensing agreements and spawned two startups.
Most of the inventions that come down the pike are medical-related, Morris said.
And not every one will be a commercial success.
"It does not always happen," Morris said. "It's a long process to get to market, especially in the drug space."