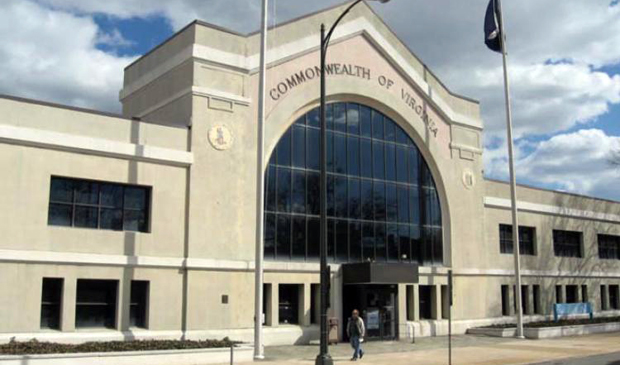 An upscale grocery chain with one store in the region has toured a property on Broad Street for a possible second Richmond location.
Shane Parr of Sauer Properties — a real estate development firm associated with the spice company C.F. Sauer — confirmed that Whole Foods is looking at retail space, including at the former Virginia Department of Taxation building, which Sauer Properties bought this year.
"We're in the very early stages with the Department of Taxation building," Parr said. "But we're marketing it to a number of big retailers, and Whole Foods is one of them."
Parr said a representative from Whole Foods has toured the site. Whole Foods, which did not return several calls and emails seeking comment, has one store in Richmond at Short Pump.
Whole Foods has been expanding rapidly nationwide. According to its third-quarter earnings report, the public company will have opened 25 new stores by the end of the year. Sales were $2.7 billion in the third quarter, up 14 percent from last year.
Whole Foods has 329 stores occupying 12.5 million square feet of retail space, according to the report. They have nine stores in the commonwealth, the bulk of which are in Northern Virginia. A Virginia Beach store is slated to open in October.
Sauer Properties bought the Department of Taxation building in May for $4 million but did not say at the time what it envisioned. Virginia Tax vacated the building, near the intersection of Meadow and Broad streets, in fall 2009. The building was once home to the Stephen Putney Shoe Company.
It is unclear whether Whole Foods or another retailer would use the building's shell in a tax credit deal or would knock it down for a built-to-suit location.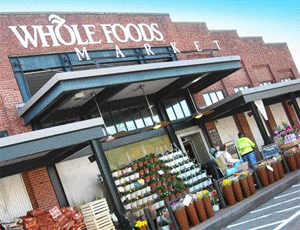 Andy Hofheimer, a broker with Regency Centers and the tenant representative for Whole Foods in Central Virginia, declined to comment on the property.
"We're always evaluating proposals for new locations," Hofheimer said. "Whole Foods has a great respect for the market in Virginia, and I'm always open to hearing new ideas."
Hofheimer would not comment on where else in the city the grocer was looking.
If Whole Foods were to put a store on the Sauer property, it would reach both the Fan and the affluent Near West End neighborhoods. The two neighborhoods combined have almost 45,000 residents with a median household income of more than $50,000, according to City-Data.com.
Parr, with Sauer Properties, said the building is well located because of its position between Belvidere Street and the Boulevard.
"The things VCU has done over the past several years has really morphed this area," Parr said. "Anything that connects you to the interstate is always a good thing, and Belvidere does that. You've got the Boulevard that connects us to the Northside and the Fan. So it's definitely a good area."
A planned development at the former Interbake cookie factory at the corner of Boulevard and Broad Streets also calls for a retail component. Rob Hargett, a co-founder of the Rebkee Companies, said he thought the development would be a good location for a grocer as well.
"We haven't submitted any proposals yet for the retail space, but we've laid out some stuff in-house," he said. "I think it would be a good grocery site, a good fitness site. We've been looking at the possibility of some [smaller retailers] at the site as well."
If Whole Foods were to enter the downtown market, it would face some new competition in Richmond. Fresh Market is slated to open at Carytown Place in September. That grocer also has a store off Parham Road near Regency Square.