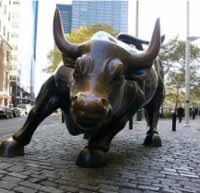 C&F Financial
President and CEO Larry Dillon exercised options for 485 shares at $22.75 per share. He then sold those shares at $40 per share for a total of $19,400. Dillon owns more than 48,000 shares of C&F stock.
Commonwealth Biotechnologies
Richard Freer, CEO of the bankrupt and mostly asset-less company, was issued 2.02 million shares at $0.02 per share in lieu of salary earned, but not paid. The company over the last year sold off its assets and is now seeking to be sold as a public shell to another company that may be seeking to go public. Freer owns more than 4 million shares of the company's stock.
Community Bankers Trust
Nine of the company's directors were each awarded 1,244 shares at no cost. The shares are for a retainer for their service to the board from September through November.
Dominion
The company said it is putting up for sale three of its power plants. The properties include Brayton Point Power Station in Somerset, Mass.; Kincaid Power Station in Kincaid, Ill.; and a 50 percent interest in Elwood Power Station outside of Chicago. The sales are expected to be completed in the first half of 2013.
Dominion also said it is looking to sell $1.05 billion in bonds. The offering consists of $350 million each of three separate types of bonds.
Star Scientific
Neil Chayet, a director, was awarded options for 50,000 shares with an exercise price of $3.78 per share. The options expire in 2022.
Southpeak Interactive
The Midlothian video game maker said it intends to delist its shares from public trading. It blamed its current financial condition and the economy and said the costs of being public outweigh. It said it may re-evaluate the decision should economic conditions and circumstances change in the future.
Xenith Bankshares
President and CEO Gaylon Layfield bought 2,500 shares at $4.35 per share for a total of $10,875.