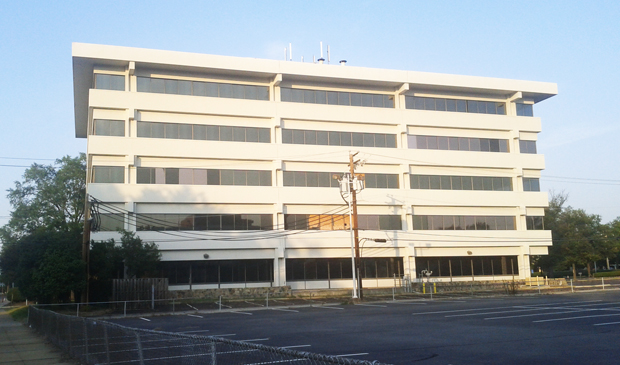 A D.C.-area developer wants to buy a 1960s office building that's been vacant since it caught fire in 2011 and give it the apartment conversion treatment.
Washington-area developer Chris Harrison has applied for a special-use permit to convert a building at 3805 Cutshaw Ave. into 66 apartments.
The Daniel Building, as it's known, caught fire last June. The fire started in the office of local payroll firm PayTime Inc.
According to the documents filed with the city, the developer can build 30 apartments by right but needs special permission to do the 66 he is requesting.
The units, mostly one- and two-bedroom apartments, will range from 620 to 1,100 square feet, with an average size of 764 square feet. The plan also calls for a 1,600-square-foot rooftop terrace as well as a rooftop sunroom.
Harrison said the project would be a $7 million investment.
"We hope to get it under contract this week, and I think it will move pretty quickly after that," Harrison said. "We want to close before the end of the year and have the apartments on the market by the spring."
Harrison said he is working to close on financing and that he has yet to identify a general contractor.
Todd Dykshorn is the architect on the project.
The apartments, which is near the onramp for 195, will compete with the Philadelphia-based PWC PMC Properties building at 3600 W. Broad St. Developers on that project are also planning a to convert the office building to apartments.
PMC did not return a call by press time, but, according to a building permit filed with the city, the firm estimates it will spend $5.2 million on the construction.