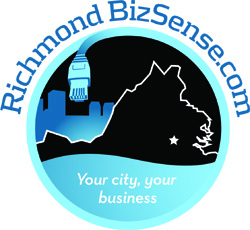 Richmond BizSense's Kitchen Confidential, a panel discussion and networking event will take place this evening at  the Hippodrome Theater at 528 N. Second St. Doors open at 6 p.m. A panel conversation with some of the biggest names in Richmond's restaurant scene begins at 7 p.m.
The panelists are:
Johnny Giavos, whose empire includes Kitchen 64, 3 Monkeys, Sidewalk Cafe, Stella's, Kuba Kuba, and the Continental Westhampton.
Michelle Williams, a partner in the Richmond Restaurant Group, whose holdings include the Hill Cafe, the Hardshell, Europa, Water Grill and the Fan restaurant formerly known as deLux. Williams's group is also planning a restaurant at the former Glass & Powder Board Shop on Cary Street.
Chris Tsui, the owner of Blue Goat, Osaka, Wild Ginger and the forthcoming Fat Dragon.
Kevin Healy, the brains behind the Boathouse at Sunday Park and the Boathouse at Rocketts Landing, who is building out Casa del Barco, a canal-front restaurant at the Locks development downtown.
Buz Grossberg of Buz and Ned's Real Barbeque, one of Richmond's best-known purveyors of smoked meat. Grossberg just opened his second location on West Broad Street.
All tickets must be purchased in advance. The price is $45 and includes two drinks and heavy appetizers. No tickets will be sold at the door. For more information on tickets, click here.
Free street parking will be easily available surrounding the theater. Hippodrome also offers valet parking for $5.