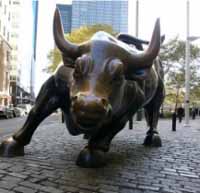 Bank of Virginia (BOVA)
The Midlothian bank conducted a 1-for-5 reverse stock split that became effective Oct.  4. The bank said the split is aimed at increasing the stock price, maintaining its listing on the NASDAQ Capital Market and increasing the attractiveness of its stock. The terms of the split consolidated five shares into one. It reduced BofVA's outstanding shares to 3.09 million from 15 million.
Landmark Apartment Trust of America
The Glen Allen REIT completed the acquisitions of Completed Acquisitions of the Milana Reserve Apartments, a 232 unit apartment complex in Tampa, for $18.4 million. LATA also acquired 100 percent of the Landmark at Creekside, a492-unit apartment community in Atlanta, for approximately $51.72 million.
Media General (MEG)
The company sold its last remaining newspaper, the Tampa Tribune, to private equity firm Revolution Capital Group for $9.5 million. It expects proceeds from the sale of $2 million.
Universal Corp. (UVV)
Robert Peebles, the company's controller, exercised options for 3,733 shares at $39.71 per share or $148,000. He then sold 3,127 shares at $52.25 each for a total of $163,000.