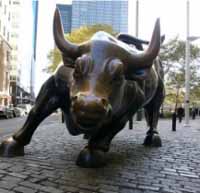 Apple REIT Ten
The downtown-based REIT said it terminated a purchase contract for a hotel it planned to buy in Dallas, Texas. The hotel had a purchase price of $27.3 million and was currently under construction.
Brink's
The armored car giant said Vice President Ronald F. Rokosz notified the company that he plans to retire. The effective date of his departure has not yet been determined, but is expected to be during the first quarter of 2013.
CarMax
The company said in its latest earnings report that it opened five new locations during the first half of its fiscal year 2013. It entered three new markets including Ft. Myers, Fla., Lancaster, Pa., and Bakersfield, Calif. It also added a third store in Nashville. CarMax said it plans to open a total of 10 stores in fiscal 2013 and between 10 and 15 stores in each of the following three fiscal years. Its net earnings for the quarter ending Aug. 31 were $111.63 million, up 4 percent from the same period last year.
Media General
The former parent of the Richmond Times-Dispatch, which recently sold off its newspaper holdings to focus on its 18 TV stations, reported a net loss in the third quarter of $30.3 million. That loss included $17.3 million of costs associated with extinguishing some of its debt and $11.9 million related to discontinued operations. The third quarter loss was compared to a loss of $29.8 million in the same period last year. Media General said its revenue for the quarter increased by approximately $28 million to $93.8 million this year, compared with $66.1 million last year. That was thanks in part to nearly $20 million from political advertising and millions in advertising tied to the Summer Olympics.
Universal Corp.
Charles Foster Jr., a director, exercised rights to 395 deferred stock units at no cost. He then sold the units as common stock for $50.48 per share for a total of nearly $20,000.