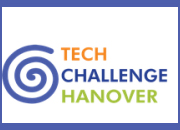 One local tech startup will end the year $10,000 richer.
The Dominion Resource Innovation Center, an Ashland-based accelerator program for emerging companies, is hosting the first Tech Challenge Hanover.
The contest aims to give a boost to entrepreneurs in the technology field.
The center is taking applications through Nov. 1 and will announce a winner in December.
Any tech startup under five years old can enter the contest, whether or not the company is located in Hanover. The contest is open to new entrepreneurs with an idea and established businesses who already have investors.
Bill Daughtrey, the head of the center, said the competition is also flexible about what constitutes a technology startup: it could be anything from a new software design to a piece of medical equipment.
"It doesn't just have to be a web-based application," he said. "It can be something tangible."
The winner will take home $10,000 and six months of rent-free office space in the center.
The office space comes with one-on-one mentoring from Daughtrey and other entrepreneurs who work out of the center.
"There are some strings attached to the prize money," Daughtrey said. "But we think the mentoring and the ability to work around other startups really help these companies. That's what separates us from other competitions like this."
Daughtrey said more established companies who enter the contest will also benefit from the mentoring program. He said most startups eventually hit a plateau, and this could help them take their ideas to the next level.
"You could have a scientist that's great in their field. But when you ask how they're going to market their product, they get that puzzled look on their face," Daughtrey said. "Marketing is an issue with many companies, and it's something we can really help with."
If the winning company is from out of town, they'll get virtual help from the center.
Up to 15 finalists will present their ideas Dec. 6 to a panel of judges at Randolph-Macon College. Daughtrey said he hopes to see at least 15 to 20 quality applicants.