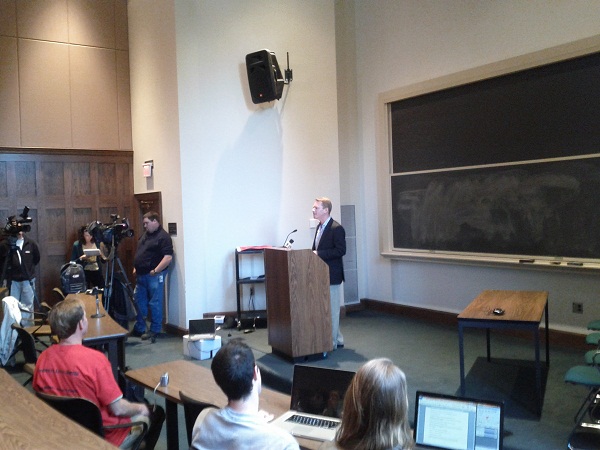 Supporters of the University of Richmond's recently canceled men's soccer and track teams aren't going down without a fight.
More than a month since the school announced it had cut men's track and soccer in favor of a division I lacrosse program, the soccer alumni have banded together to try and force the school to reconsider its decision and reinstate the canceled programs.
On Friday,  1991 alumnus Scott Byrnes took to the microphone at a press conference and outlined a series of ways in which he and his group believes the school acted dishonestly.
Some of those accusations can be found in a recent Washington Post article published last week. Look to BizSense later this week for coverage of the group's effort to get the sports reinstated.