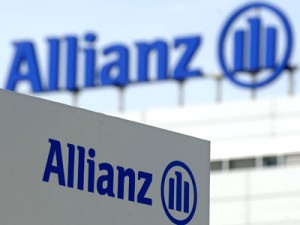 A Richmond-based travel insurance company with offices in the West End is laying off about 150 of its roughly 900 local workers.
Allianz Global Assistance, which used to be called Mondial, notified the state Nov. 1 that 139 of its Richmond-based employees were being cut.
In a statement to BizSense, Allianz spokesman Daniel Durazo said the company had to make the cuts because it lost a client. He would not name the client.
The statement said the employees knew the cuts were coming.
"The employees affected by this action were notified in March that the client contract they are working on may end on December 31, 2012 but could continue for some through June 30, 2013," the statement said. "All affected employees have been provided with private career counseling sessions and group career training sessions in an onsite transition center."
Durazo said the affected employees would work at least until January.
"While we regret the loss of even one job, we are dedicated to supporting departing employees during this transition, while we continue to grow other parts of the company for the benefit of all of our associates," he wrote.
BizSense reported in October that Allianz was looking for a tenant to sublet the third floor of its new headquarters at Deep Run I, the former Circuit City digs.